With the wealth of high-quality premium television currently available, journalists and fans alike have been quick to enter into discussions about "the best TV show ever." One series that consistently makes the cut is HBO's crime drama The Wire, even though it ended its run back in 2008. So what's the big deal? We're here to tell you.
---
The Wire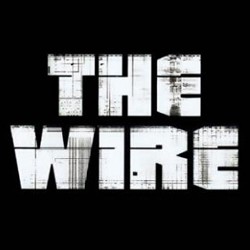 What's the premise? Broadly speaking, The Wire follows a ragtag task force assembled by the Baltimore Police Department to investigate a local drug kingpin suspected of multiple homicides. As the case expands, it illuminates the systemic malaise and corruption plaguing the city's various public institutions.
What's it like? Nothing in popular culture can match The Wire in terms of epic scope and lived-in authenticity, but if you were to take New Jack City (about the rise and fall of a drug kingpin) and Clockers (about the street kids who do the actual grinding) and mix them together with Nas' Illmatic and a Frontline documentary about the war on drugs, you'd be on the right track.
Where can I see it? All five seasons are available to stream for members of Amazon Prime and to HBO subscribers on HBO GO.
How long will it take? The Wire takes five seasons and 60 episodes to tell its story, with each episode running close to an hour. If you possess zen-like self control, you can probably close out the series in a couple of months; if you find yourself burning through the episodes, though, it can be done in two to three weeks.
What do the critics think? When The Wire initially aired, there were a couple of critics who didn't know what to make of it, so its first season is also its lowest-rated at 82 percent. Everyone was on board after that, though, so seasons two through five all earned 100 percent Tomatometers. Perhaps most accurately summing up the series, Alessandra Stanley of the New York Times wrote, "It is one of the most intimate and alarming depictions of urban America on television, and yet it's an invigorating and even exhilarating experience, each season a new Harry Potter book for adults."
Why should I watch this? Everyone has that friend who's been saying for years, "Dude, you have got to watch The Wire." You should take your friend's advice, just to get him or her to shut up. But what you'll quickly discover when you blast through a bunch of episodes — trust us, it's that addictive — is that you've never quite seen anything like The Wire before. There are plenty of police procedurals in the world, and there are plenty of movies about inner-city life, but nothing before or since has captured the rhythms of a city — from the street corners to the interrogation rooms, from the docks to the halls of power — like The Wire does for Baltimore. And the reason is that every character — and we mean every character — is endowed with such care that everyone, from the big stars to the bit players, feels like a fully formed, gray-shaded human being. It's difficult to single out one actor within this magnificent ensemble for inordinate praise — remember, The Wire gave Idris Elba, Amy Ryan, Aidan Gillen, and Michael B. Jordan their big breaks. But as Omar Little, Michael Kenneth Williams gives a once-in-a-lifetime performance; with his scarred face and his trademark whistle, he's the boogeyman that even the toughest street guys see in their nightmares. He also possesses a razor-sharp wit, providing a succinct appraisal of Baltimore corruption with one of the series' most memorable lines: "I got the shotgun. You got the briefcase. It's all in the game though, right?"
What's my next step? Series creator/writer David Simon formerly worked as a police reporter for The Baltimore Sun, where his experiences provided the material for his true-crime book Homicide: A Year on the Killing Streets. If you're not much for reading, though, you can always check out the acclaimed TV series adapted from the book, Homicide: Life on the Street. Prior to The Wire, HBO also adapted another of Simon's books into a miniseries called The Corner, which also profiles the war on drugs in Baltimore. If you're looking for another drama populated by thoughtfully fleshed out characters, Orange Is the New Black is all the rage right now, and if you're a fan of The Wire's talented cast, you can see some of them in other HBO dramas like True Blood, Treme, and Boardwalk Empire. For something you can digest in one sitting, you might try films like American Gangster or the aforementioned Clockers and New Jack City.
Have you tuned into The Wire? Tell us why it is (or isn't) one of the "best TV shows ever."