Fan Favorite Movies 2021
Chalk up another Golden Tomato for Spider-Man: No Way Home! The box office behemoth that won over both critics and audiences dominated the voting for this category despite the presence of a few surefire Oscar contenders and popular films from big names. Denis Villeneuve's Dune was the clear runner-up, even if it garnered fewer than half the votes of No Way Home, so the contest was essentially a race for third. Unfortunately, this meant films like Don't Look Up, Shang-Chi and the Legend of the Ten Rings, Cruella, and The Green Knight were left to pick up the scraps. In the end, this feels like a rather fitting victory for a movie that made its way into the top 10 moneymakers of all time despite the fact that it opened in the middle of an ongoing pandemic.
The order below reflects the number of total votes cast for each movie by users in a poll that ran on RT from January 10 to January 26.
#1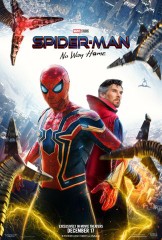 Critics Consensus:
A bigger, bolder
Spider-Man
sequel,
No Way Home
expands the franchise's scope and stakes without losing sight of its humor and heart.
Synopsis:
For the first time in the cinematic history of Spider-Man, our friendly neighborhood hero's identity is revealed, bringing his Super...
[More]
#2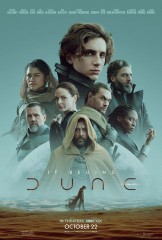 Critics Consensus:
Dune
occasionally struggles with its unwieldy source material, but those issues are largely overshadowed by the scope and ambition of this visually thrilling adaptation.
Synopsis:
Paul Atreides, a brilliant and gifted young man born into a great destiny beyond his understanding, must travel to the...
[More]
#3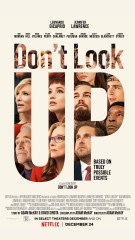 Critics Consensus:
Don't Look Up
aims too high for its scattershot barbs to consistently land, but Adam McKay's star-studded satire hits its target of collective denial square on.
Synopsis:
Kate Dibiasky (Jennifer Lawrence), an astronomy grad student, and her professor Dr. Randall Mindy (Leonardo DiCaprio) make an astounding discovery...
[More]
#4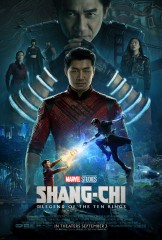 Critics Consensus:
Shang-Chi and the Legend of the Ten Rings
isn't entirely free of Marvel's familiar formula, but this exciting origin story expands the MCU in more ways than one.
Synopsis:
Marvel Studios' "Shang-Chi and The Legend of The Ten Rings" stars Simu Liu as Shang-Chi, who must confront the past...
[More]
#5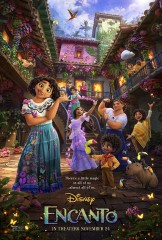 Critics Consensus:
Encanto
's setting and cultural perspective are new for Disney, but the end result is the same -- enchanting, beautifully animated fun for the whole family.
Synopsis:
The Madrigals are an extraordinary family who live hidden in the mountains of Colombia in a charmed place called the...
[More]
#6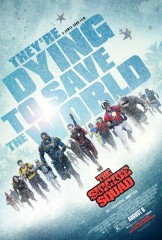 Critics Consensus:
Enlivened by writer-director James Gunn's singularly skewed vision,
The Suicide Squad
marks a funny, fast-paced rebound that plays to the source material's violent, anarchic strengths.
Synopsis:
Welcome to hell--a.k.a. Belle Reve, the prison with the highest mortality rate in the US of A. Where the worst...
[More]
#7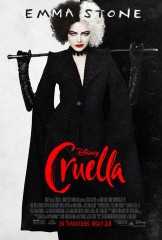 Critics Consensus:
Cruella
can't quite answer the question of why its title character needed an origin story, but this dazzling visual feast is awfully fun to watch whenever its leading ladies lock horns.
Synopsis:
Academy Award (R) winner Emma Stone ("La La Land") stars in Disney's "Cruella," an all-new live-action feature film about the...
[More]
#8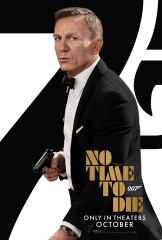 Critics Consensus:
It isn't the sleekest or most daring 007 adventure, but
No Time to Die
concludes Daniel Craig's franchise tenure in satisfying style.
Synopsis:
In No Time To Die, Bond has left active service and is enjoying a tranquil life in Jamaica. His peace...
[More]
#9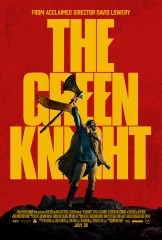 Critics Consensus:
The Green Knight
honors and deconstructs its source material in equal measure, producing an absorbing adventure that casts a fantastical spell.
Synopsis:
An epic fantasy adventure based on the timeless Arthurian legend, THE GREEN KNIGHT tells the story of Sir Gawain (Dev...
[More]
#10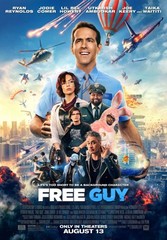 Critics Consensus:
Combining a clever concept, sweet, self-aware humor, and a charming cast,
Free Guy
is frivolous fun.
Synopsis:
In "Free Guy," a bank teller who discovers he is actually a background player in an open-world video game, decides...
[More]