---
Best Romance Movies 2022
Best Romance wasn't the most star-studded category in 2022, save for maybe Luca Guadagnino's Bones and All starring Timothée Chalamet, but it showcased love and relationships from a variety of international perspectives. What Do We See When We Look at the Sky? brought us a tale of magical realism from Georgia, France's Anaïs in Love offered a lighthearted look at star-crossed love, and even 7 Days delved into the disconnect between first and second generation Indian-Americans. But it was Finland's Girl Picture that won over the critics with its honest portrayal of female friendship and coming-of-age romance.
The order reflects Tomatometer scores (as of December 31, 2022) after adjustment from our ranking formula, which compensates for variation in the number of reviews when comparing movies or TV shows.
#1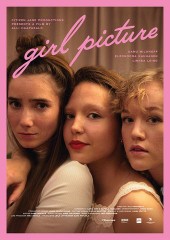 Critics Consensus:
Sensitively written and beautifully acted,
Girl Picture
captures the whirlwind of teenage emotions without sacrificing narrative maturity and depth.
Synopsis:
Best friends Mimmi and Rönkkö work after school at a food court smoothie kiosk, frankly swapping stories of their frustrations...
[More]
#2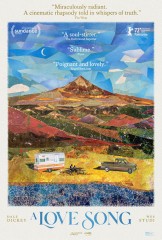 Critics Consensus:
Providing a brilliant (and too-rare) showcase for veteran actors Dale Dickey and Wes Studi,
A Love Song
tells a small, stirring tale with quiet grace.
Synopsis:
Faye (Dale Dickey) is a lone traveler biding her time fishing, birding and stargazing at a rural Colorado campground as...
[More]
#3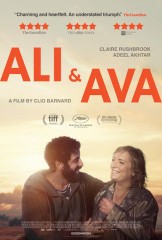 Critics Consensus:
Ali & Ava
's tender, naturalistic love story adds another powerful chapter to writer-director Clio Barnard's filmography.
Synopsis:
Both lonely for different reasons, ALI and AVA meet through their shared affection for SOFIA (6), the child of ALI's...
[More]
#4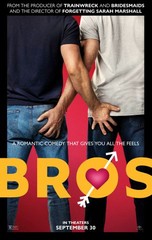 Critics Consensus:
Bros
marks a step forward in rom-com representation -- and just as importantly, it's a whole bunch of fun to watch.
Synopsis:
Universal Pictures proudly presents the first romantic comedy from a major studio about two gay men maybe, possibly, probably, stumbling...
[More]
#5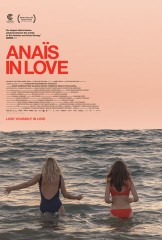 Critics Consensus:
The main character may be hard to like, but
Anaïs in Love
offers a well-acted and breezily humorous take on its admittedly well-worn themes.
Synopsis:
ANAIS IN LOVE is a buoyant French comedy from filmmaker Charline Bourgeois-Tacquet. Boasting a playfully magnetic performance by star Anaïs...
[More]
#6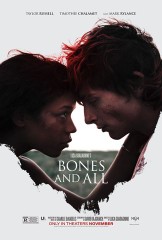 Critics Consensus:
Although its subject matter may be hard to stomach,
Bones and All
proves a deeply romantic and thought-provoking treat.
Synopsis:
BONES AND ALL is a story of first love between Maren, a young woman learning how to survive on the...
[More]
#7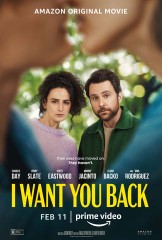 Critics Consensus:
With a stellar cast playing well-rounded characters,
I Want You Back
is the rare rom-com that delivers its romance as capably as its comedy.
Synopsis:
Peter (Charlie Day) and Emma (Jenny Slate) are total strangers, but when they meet, one thing instantly bonds them: they...
[More]
#8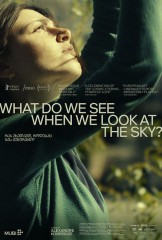 Critics Consensus:
Refreshingly unique and ultimately enchanting,
What Do We See When We Look at the Sky
is an ode to love that finds magic in the mundane.
Synopsis:
In the Georgian riverside town of Kutaisi, summertime romance and World Cup fever are in the air. After a pair...
[More]
#9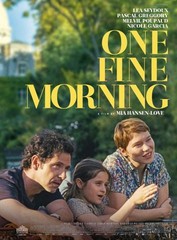 Critics Consensus:
Finely wrought to a fault,
One Fine Morning
presents a subtle, well-acted look at life and love.
Synopsis:
Sandra, a young mother who raises her daughter alone, pays regular visits to her sick father. While she and her...
[More]
#10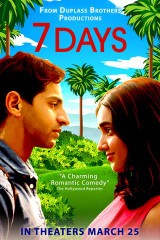 Critics Consensus:
If it isn't the most convincing love story,
7 Days
remains a well-acted rom-com with a fresh perspective and some strong ideas.
Synopsis:
Set up on a pre-arranged date by their old-fashioned Indian parents, Ravi and Rita seemingly have nothing in common. The...
[More]