---
Best Kids & Family Movies 2022
Don't let the TikTok dance fool you: Matilda the Musical is a bona fide bop, but it's got the heart to match that energy, and critics agree. Topping our list as the best-reviewed Kids & Family film in 2022, Matilda is a fresh musical take on the classic kid's film from the 1990s, based on the Broadway musical that reimagines the familiar storylines of Matilda with fun, exciting, poppy dance numbers courtesy of comic musician Tim Minchin and a cast of ever-boisterous child performers. It's also noteworthy that Matilda: The Musical topped one of the most Teflon IPs in the Kids & Family genre, Hocus Pocus. It wasn't much of a contest, but at least the '90s kids had something to sing about.
The order reflects Tomatometer scores (as of December 31, 2022) after adjustment from our ranking formula, which compensates for variation in the number of reviews when comparing movies or TV shows.
#1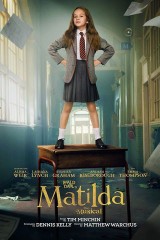 Critics Consensus:
Roald Dahl's Matilda the Musical
brings the classic story back to the screen with a delightful Emma Thompson, dazzling dancing, and a suitably irascible take on the source material.
Synopsis:
An extraordinary girl with a sharp mind and vivid imagination takes a daring stand to change her story -- with...
[More]
#2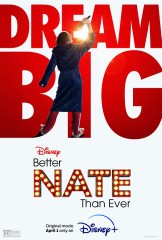 Critics Consensus:
A modern musical with old-fashioned charm,
Better Nate Than Ever
hits heartwarming high notes with its joyous message of self-acceptance.
Synopsis:
Nate Foster struggles to land roles in his middle school's drama productions while he fantasizes about becoming a Broadway star....
[More]
#3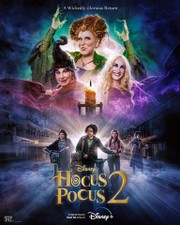 Critics Consensus:
Hocus Pocus 2
is basically a boiling cauldron of nostalgia, but that's just enough for this belated sequel to cast a reasonably effective spell.
Synopsis:
It's been 29 years since someone lit the Black Flame Candle and resurrected the 17th-century sisters, and they are looking...
[More]
#4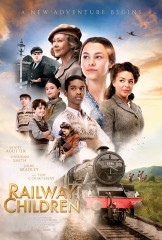 Critics Consensus:
Fueled by nostalgia,
Railway Children
reaches its destination in middling yet amiable fashion.
Synopsis:
Inspired by one of the most beloved British family films of all time, RAILWAY CHILDREN is an enchanting, moving, and...
[More]
#5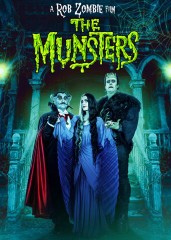 Critics Consensus:
The Rob Zombified
Munsters
revival shows clear affection for the source material, but it never translates into a compelling update on the classic series.
Synopsis:
Lily is a typical 150-year-old lovelorn vampire who's looking for the man of her nightmares -- until she lays her...
[More]