---
Best Horror Movies 2022
A singular film in so many ways, Ti West's X, the first of the promised Pearl trilogy, very well may be the pinnacle of what the series could offer, and it tops our Best Horror category. That is saying something, considering Pearl, the second installment, also made our list. We know a film that offers Brittney Snow, Kid Cudi, Mia Goth, and Jenna Ortega is hard to pass up, but be sure to check out our other entries. We would be doing a disservice if we didn't mention a couple of our indie shout-outs, like Sissy and Barbarian, the latter of which was a success on social media and the internet.
The order reflects Tomatometer scores (as of December 31, 2022) after adjustment from our ranking formula, which compensates for variation in the number of reviews when comparing movies or TV shows.
#1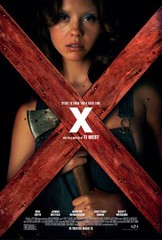 Critics Consensus:
A fresh spin on the classic slasher formula,
X
marks the spot where Ti West gets resoundingly back to his horror roots.
Synopsis:
In 1979, a group of young filmmakers set out to make an adult film in rural Texas, but when their...
[More]
#2
Critics Consensus:
Smart, darkly humorous, and above all scary,
Barbarian
offers a chilling and consistently unpredictable thrill ride for horror fans.
Synopsis:
Traveling to Detroit for a job interview, a young woman books a rental home. But when she arrives late at...
[More]
#3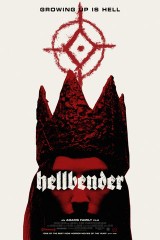 Critics Consensus:
Hellbender
stirs a boiling cauldron of adolescent angst, serving up a coming-of-age story with dark horror overtones.
Synopsis:
A teen and her mother live simply in a home in the woods, spending their time making metal music. A...
[More]
#4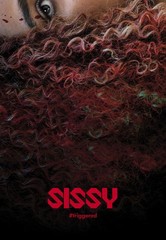 Critics Consensus:
Sissy
weaves timely themes into its rich blend of horror and dark humor, topped off by terrific work from a talented cast led by Aisha Dee.
Synopsis:
Cecilia and Emma were tween-age BFFs who were going to grow old together and never let anything come between them,...
[More]
#5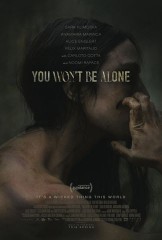 Critics Consensus:
Although it may strike some as too artsy for its own good,
You Won't Be Alone
puts a thoughtfully fresh spin on familiar horror tropes.
Synopsis:
Set in an isolated mountain village in 19th century Macedonia, YOU WON'T BE ALONE follows a young girl who is...
[More]
#6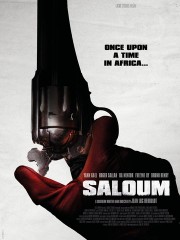 Critics Consensus:
Smart, dynamic, and fast-paced,
Saloum
mixes tones and genres into a tart, smoothly blended treat.
Synopsis:
Shot down after fleeing a coup and extracting a drug lord from Guinea-Bissau, the legendary mercenaries known as the Bangui...
[More]
#7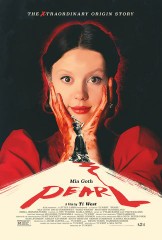 Critics Consensus:
Pearl
finds Ti West squeezing fresh gore out of the world he created with
X
-- and once again benefiting from a brilliant Mia Goth performance.
Synopsis:
Filmmaker Ti West returns with another chapter from the twisted world of X, in this astonishing follow-up to the year's...
[More]
#8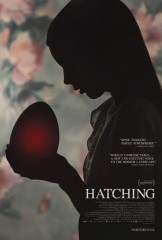 Critics Consensus:
A message movie in a hard horror shell,
Hatching
perches between beauty and revulsion -- and establishes director Hanna Bergholm as a bright new talent.
Synopsis:
In HATCHING, 12-year-old gymnast, Tinja (Siiri Solalinna), is desperate to please her image-obsessed mother, whose popular blog 'Lovely Everyday Life'...
[More]
#9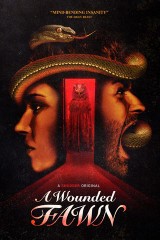 Critics Consensus:
Delightfully dark and impressively ambitious,
A Wounded Fawn
offers a grimly distinctive treat for slasher fans.
Synopsis:
Inspired by surrealist art and Greek mythology, A Wounded Fawn follows the story of Meredith Tanning (Sarah Lind, Jakob's Wife),...
[More]
#10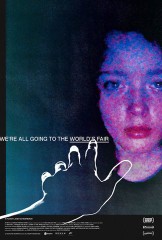 Critics Consensus:
Narratively challenging and visually haunting,
We're All Going to the World's Fair
adds a uniquely ambitious and unsettling entry to the crowded coming-of-age genre.
Synopsis:
Late on a cold night somewhere in the U.S., teenage Casey (Anna Cobb in her feature debut) sits alone in...
[More]