---
Best Foreign-Language Movies 2022
The Foreign-Language category features a number of Oscar shortlist entries, like Decision to Leave and Argentina, 1985. We also see a few holdovers from 2021 that finally got their theatrical release in 2022. Check out Girl Picture and Official Competition if you're looking for lighter fare, and if you want to see an animated film, we highly recommend Belle, a new take on the classic tale of a young girl who wins the heart of a beast. But the Golden Tomato for the category goes to the French film that also won Best Drama, The Happening, and that being the case,  we encourage any subtitle-averse moviegoers to "hurdle the one-inch barrier" (thank you, Bong Joon-ho) to experience what the rest of the world has to offer. We promise you, at least as far as the films on this list are concerned, it is well worth the effort.
The order reflects Tomatometer scores (as of December 31, 2022) after adjustment from our ranking formula, which compensates for variation in the number of reviews when comparing movies or TV shows.
#1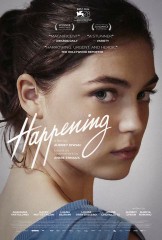 Critics Consensus:
A tough but rewarding watch,
Happening
puts a personal face on an impossibly difficult choice and its heart-rending aftermath.
Synopsis:
France, 1963. Anne is a bright young student with a promising future ahead of her. But when she falls pregnant,...
[More]
#2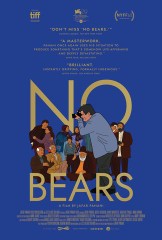 Critics Consensus:
No Bears
bears witness to Jafar Panahi's incisive filmmaking while urging viewers to examine the complex layers of a deceptively simple story: a man oppressed and suppressed by his country.
Synopsis:
NO BEARS portrays two parallel love stories. In both, the lovers are troubled by hidden, inevitable obstacles, the force of...
[More]
#3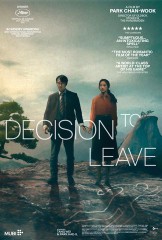 Critics Consensus:
If
Decision to Leave
isn't quite on the same level as Park Chan-wook's masterpieces, this romantic thriller is still a remarkable achievement by any other metric.
Synopsis:
From a mountain peak in South Korea, a man plummets to his death. Did he jump, or was he pushed?...
[More]
#4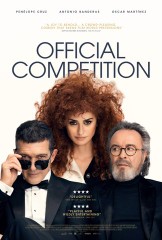 Critics Consensus:
Its premise may resonate most with hardcore film fans, but
Official Competition
's tight focus and sharp humor have a universal appeal.
Synopsis:
Penélope Cruz and Antonio Banderas star as two egomaniacs commissioned by a millionaire to make a movie together in this...
[More]
#5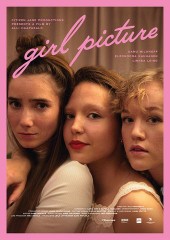 Critics Consensus:
Sensitively written and beautifully acted,
Girl Picture
captures the whirlwind of teenage emotions without sacrificing narrative maturity and depth.
Synopsis:
Best friends Mimmi and Rönkkö work after school at a food court smoothie kiosk, frankly swapping stories of their frustrations...
[More]
#6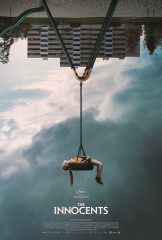 Critics Consensus:
The Innocents
chillingly subverts the purity of youth in a powerfully acted thriller that lingers long after the credits roll.
Synopsis:
During the bright Nordic summer, a group of children reveal mysterious powers. But what starts out innocent soon takes a...
[More]
#7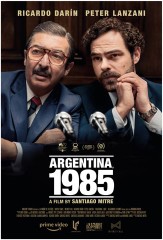 Critics Consensus:
Justice is served in
Argentina 1985
, a crusading courtroom drama that shines a light on historically somber times with refreshing levity.
Synopsis:
Argentina, 1985 is a feature inspired by the true story of Julio Strassera, Luis Moreno Ocampo and their young legal...
[More]
#8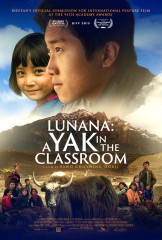 Critics Consensus:
Lunana: A Yak in the Classroom
is a simple story with a big heart -- and a reminder of film's ability to communicate universal truths across international borders.
Synopsis:
An aspiring singer living with his grandmother in the capital of Bhutan dreams of getting a visa to relocate to...
[More]
#9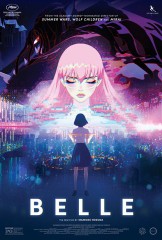 Critics Consensus:
A remarkable story brought to life with dazzling animation,
Belle
finds writer-director Mamoru Hosoda setting a brilliant new benchmark.
Synopsis:
Suzu is a shy, everyday high school student living in a rural village. For years, she has only been a...
[More]
#10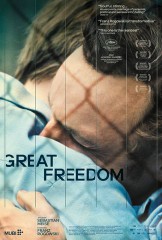 Critics Consensus:
With intelligence and sensitivity,
Great Freedom
draws on past injustices to present a beautifully crafted tribute to the persistence of the human spirit.
Synopsis:
In Germany after WWII, the liberation by the Allies did not mean freedom for everyone. Hans (Franz Rogowski) has been...
[More]