---
Best Drama Movies 2022
The winner of Best Drama this year is also the film that topped our Foreign-Language category: Happening. It saw limited success when it ran earlier this year for domestic audiences, but it was shortlisted as France's entry for Best International Feature at the Academy Awards. The adaptation of Annie Ernaux's novel of the same name details the horrific conditions around abortion in France back in the 1960s. It's a powerful and poignant tale of a young woman's quest for bodily autonomy, and it resonated not only with French audiences but with American audiences as well, especially given recent events.
The order reflects Tomatometer scores (as of December 31, 2022) after adjustment from our ranking formula, which compensates for variation in the number of reviews when comparing movies or TV shows.
#1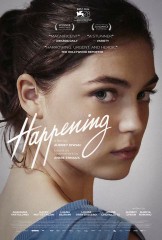 Critics Consensus:
A tough but rewarding watch,
Happening
puts a personal face on an impossibly difficult choice and its heart-rending aftermath.
Synopsis:
France, 1963. Anne is a bright young student with a promising future ahead of her. But when she falls pregnant,...
[More]
#2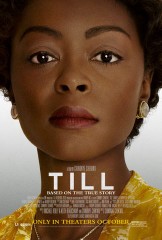 Critics Consensus:
Till
reframes an historically horrific murder within a mother's grief, brought heartwrenchingly to life by Danielle Deadwyler's tremendous performance.
Synopsis:
Till is a profoundly emotional and cinematic film about the true story of Mamie Till Mobley's relentless pursuit of justice...
[More]
#3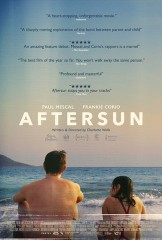 Critics Consensus:
Led by Frankie Corio's tremendous performance,
Aftersun
deftly ushers audiences to the intersection between our memories of loved ones and who they really are.
Synopsis:
At a fading vacation resort, 11-year-old Sophie treasures rare time together with her loving and idealistic father, Calum (Paul Mescal)....
[More]
#4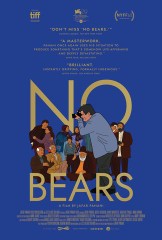 Critics Consensus:
No Bears
bears witness to Jafar Panahi's incisive filmmaking while urging viewers to examine the complex layers of a deceptively simple story: a man oppressed and suppressed by his country.
Synopsis:
NO BEARS portrays two parallel love stories. In both, the lovers are troubled by hidden, inevitable obstacles, the force of...
[More]
#5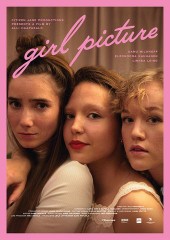 Critics Consensus:
Sensitively written and beautifully acted,
Girl Picture
captures the whirlwind of teenage emotions without sacrificing narrative maturity and depth.
Synopsis:
Best friends Mimmi and Rönkkö work after school at a food court smoothie kiosk, frankly swapping stories of their frustrations...
[More]
#6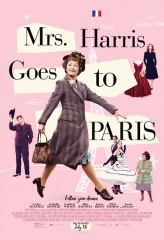 Critics Consensus:
Led by a luminous Lesley Manville,
Mrs. Harris Goes to Paris
is a good old-fashioned story charmingly told.
Synopsis:
In partnership with the House of Dior, MRS. HARRIS GOES TO PARIS tells the story of a widowed cleaning lady...
[More]
#7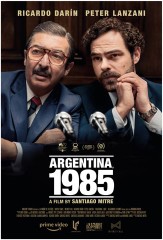 Critics Consensus:
Justice is served in
Argentina 1985
, a crusading courtroom drama that shines a light on historically somber times with refreshing levity.
Synopsis:
Argentina, 1985 is a feature inspired by the true story of Julio Strassera, Luis Moreno Ocampo and their young legal...
[More]
#8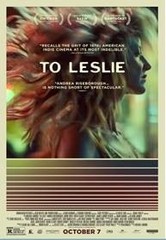 Critics Consensus:
To Leslie
's familiar framework is granted extra depth through a stellar Andrea Riseborough and a sensitive and nuanced approach to the cycle of addiction.
Synopsis:
Leslie (Andrea Riseborough) is a West Texas single mother struggling to provide for her son (Owen Teague) when she wins...
[More]
#9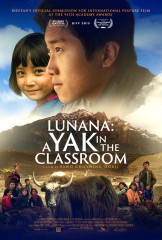 Critics Consensus:
Lunana: A Yak in the Classroom
is a simple story with a big heart -- and a reminder of film's ability to communicate universal truths across international borders.
Synopsis:
An aspiring singer living with his grandmother in the capital of Bhutan dreams of getting a visa to relocate to...
[More]
#10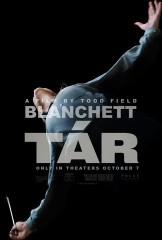 Critics Consensus:
Led by the soaring melody of Cate Blanchett's note-perfect performance,
Tár
riffs brilliantly on the discordant side of fame-fueled power.
Synopsis:
From writer-producer-director Todd Field comes TÁR, starring Cate Blanchett as Lydia Tár, the groundbreaking conductor of a major German Orchestra....
[More]