---
Best-Reviewed Movies 2017 > Limited Releases
Films in this category never opened in more that 600 theaters in the US in 2017. And though you may not immediately recognize all of the titles honored here, critics say they're more than worth your time, particularly the subdued romantic drama Call Me by Your Name, which earned the top spot.
The order of the rank below reflects the Adjusted Score as of December 31, 2017. Scores might change over time.
#1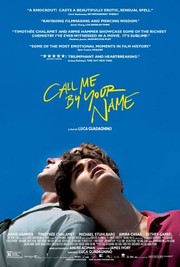 Critics Consensus:
Call Me by Your Name offers a melancholy, powerfully affecting portrait of first love, empathetically acted by Timothée Chalamet and Armie Hammer.
Synopsis:
CALL ME BY YOUR NAME, the new film by Luca Guadagnino, is a sensual and transcendent tale of first love,...
[More]
#2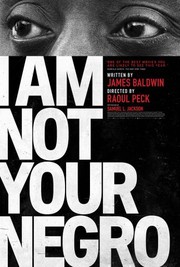 Critics Consensus:
I Am Not Your Negro offers an incendiary snapshot of James Baldwin's crucial observations on American race relations -- and a sobering reminder of how far we've yet to go.
Synopsis:
In 1979, James Baldwin wrote a letter to his literary agent describing his next project, Remember This House. The book...
[More]
#3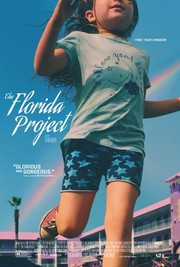 Critics Consensus:
The Florida Project offers a colorfully empathetic look at an underrepresented part of the population that proves absorbing even as it raises sobering questions about modern America.
Synopsis:
The Florida Project tells the story of a precocious six year-old and her ragtag group of friends whose summer break...
[More]
#4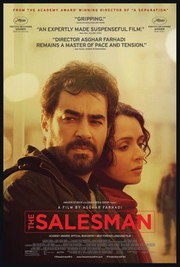 Critics Consensus:
The Salesman takes an ambitiously complex look at thought-provoking themes, and the well-acted results prove another consistently absorbing entry in writer-director Asghar Farhadi's distinguished filmography.
Synopsis:
Forced to leave their apartment due to a dangerous construction project in a neighboring building, a young Iranian couple moves...
[More]
#5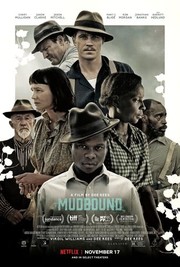 Critics Consensus:
Mudbound offers a well-acted, finely detailed snapshot of American history whose scenes of rural class struggle resonate far beyond their period setting.
Synopsis:
Set in the rural American South during World War II, Dee Rees' Mudbound is an epic story of two families...
[More]
#6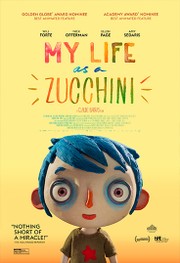 Critics Consensus:
My Life as a Zucchini's silly title and adorable characters belie a sober story whose colorful visuals delight the senses even as it braves dark emotional depths.
Synopsis:
After his mother's sudden death, Zucchini is befriended by a police officer, Raymond, who accompanies him to his new foster...
[More]
#7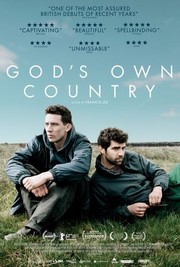 Critics Consensus:
A quiet, moving rumination on loneliness and newfound intimacy, God's Own Country marks an outstanding directorial debut for Francis Lee.
Synopsis:
Johnny Saxby (Josh O'Connor) works long hours in brutal isolation on his family's remote farm in the north of England....
[More]
#8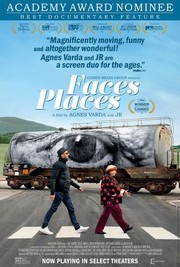 Critics Consensus:
Equal parts breezily charming and poignantly powerful, Faces Places is a unique cross-generational portrait of life in rural France from the great Agnès Varda.
Synopsis:
Agnès Varda and JR have things in common: a passion for and the exploration of images in general, and more...
[More]
#9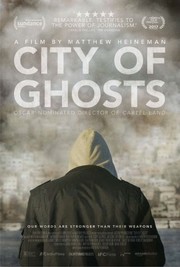 Critics Consensus:
City of Ghosts takes a hard-hitting, ground-level look at atrocities in a part of the world that may seem foreign to many viewers, but whose impact will be no less devastating.
Synopsis:
This documentary from Matthew Heineman goes behind enemy lines in Syria to follow the citizen journalist collective "Raqqa is Being...
[More]
#10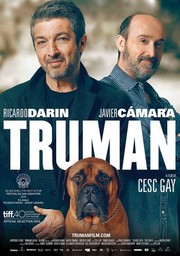 Critics Consensus:
Well-written, well-acted, and patiently crafted, Truman takes an affecting look at a long friendship separated by distance but undimmed by time.
Synopsis:
Childhood friends Julián (Ricardo Darín) and Tomás (Javier Cámara) were once inseparable. Eventually, the two have lost sight of their...
[More]