---
Best-Reviewed Movies 2017 > Wide Releases
There are dozens of movies released every year with the purpose of reaching the largest audiences in as many theaters as possible, and we've compiled the best of the biggest of 2017. As it turns out, a few smaller movies that later expanded into a wider release were the most acclaimed of the bunch, with Jordan Peele's directorial debut Get Out leading the pack.
The order of the rank below reflects the Adjusted Score as of December 31, 2017. Scores might change over time.
#1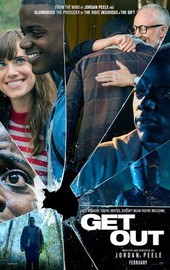 Critics Consensus:
Funny, scary, and thought-provoking, Get Out seamlessly weaves its trenchant social critiques into a brilliantly effective and entertaining horror/comedy thrill ride.
Synopsis:
Now that Chris and his girlfriend, Rose, have reached the meet-the-parents milestone of dating, she invites him for a weekend...
[More]
#2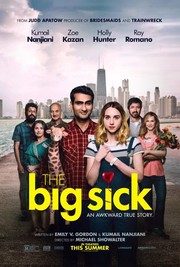 Critics Consensus:
Funny, heartfelt, and intelligent, The Big Sick uses its appealing leads and cross-cultural themes to prove the standard romcom formula still has some fresh angles left to explore.
Synopsis:
Based on the real-life courtship between Kumail Nanjiani and Emily V. Gordon, THE BIG SICK tells the story of Pakistan-born...
[More]
#3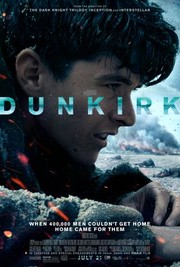 Critics Consensus:
Dunkirk serves up emotionally satisfying spectacle, delivered by a writer-director in full command of his craft and brought to life by a gifted ensemble cast that honors the fact-based story.
Synopsis:
Acclaimed auteur Christopher Nolan directs this World War II thriller about the evacuation of Allied troops from the French city...
[More]
#4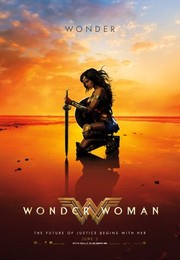 Critics Consensus:
Thrilling, earnest, and buoyed by Gal Gadot's charismatic performance, Wonder Woman succeeds in spectacular fashion.
Synopsis:
An Amazon princess (Gal Gadot) finds her idyllic life on an island occupied only by female warriors interrupted when a...
[More]
#5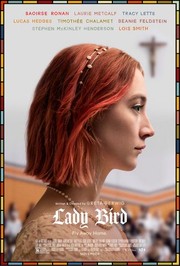 Critics Consensus:
Lady Bird delivers fresh insights about the turmoil of adolescence -- and reveals writer-director Greta Gerwig as a fully formed filmmaking talent.
Synopsis:
In Lady Bird, Greta Gerwig reveals herself to be a bold new cinematic voice with her directorial debut, excavating both...
[More]
#6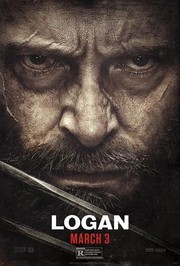 Critics Consensus:
Hugh Jackman makes the most of his final outing as Wolverine with a gritty, nuanced performance in a violent but surprisingly thoughtful superhero action film that defies genre conventions.
Synopsis:
It's 2029. Mutants are gone--or very nearly so. An isolated, despondent Logan is drinking his days away in a hideout...
[More]
#7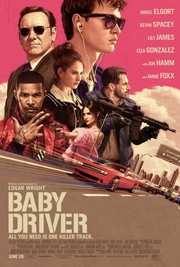 Critics Consensus:
Stylish, exciting, and fueled by a killer soundtrack, Baby Driver hits the road and it's gone -- proving fast-paced action movies can be smartly written without sacrificing thrills.
Synopsis:
A talented, young getaway driver (Ansel Elgort) relies on the beat of his personal soundtrack to be the best in...
[More]
#8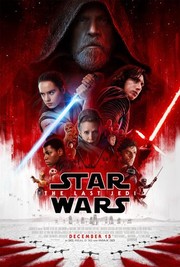 Critics Consensus:
Star Wars: The Last Jedi honors the saga's rich legacy while adding some surprising twists -- and delivering all the emotion-rich action fans could hope for.
Synopsis:
In Lucasfilm's Star Wars: The Last Jedi, the Skywalker saga continues as the heroes of The Force Awakens join the...
[More]
#9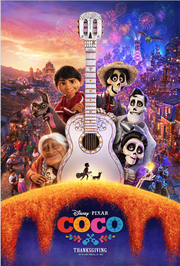 Critics Consensus:
Coco's rich visual pleasures are matched by a thoughtful narrative that takes a family-friendly -- and deeply affecting -- approach to questions of culture, family, life, and death.
Synopsis:
Despite his family's baffling generations-old ban on music, Miguel (voice of newcomer Anthony Gonzalez) dreams of becoming an accomplished musician...
[More]
#10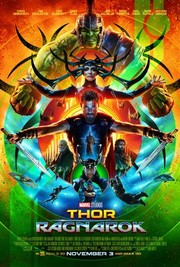 Critics Consensus:
Exciting, funny, and above all fun, Thor: Ragnarok is a colorful cosmic adventure that sets a new standard for its franchise -- and the rest of the Marvel Cinematic Universe.
Synopsis:
In Marvel Studios' "Thor: Ragnarok," Thor is imprisoned on the other side of the universe without his mighty hammer and...
[More]