---
Best Horror Movies 2021
If there's any genre that produces underseen hidden gems as regularly as it produces shlocky garbage, it's horror, and thankfully, we got a decent amount of the former in 2021. Of course, the big story is that John Krasinski's hotly anticipated sequel A Quiet Place Part II was, quite fortunately, a rock-solid follow-up that more than delivered on its promise of creepy action and exciting world-building, winning the Golden Tomato for Best Horror Movie in the process. But this year also gave us a striking vampire tale (My Heart Can't Beat Unless You Tell It To), a horror-comedy about a killer pair of jeans (Slaxx), and even a once-lost George Romero chiller from 1973 (The Amusement Park) that premiered on streaming for the first time last year. Whether you're into period thrills (The Delivered) or contemporary ones (Censor), this year's crop of acclaimed horror flicks ran the gamut.
The order reflects Tomatometer scores (as of December 31, 2021) after adjustment from our ranking formula, which compensates for variation in the number of reviews when comparing movies or TV shows.
#1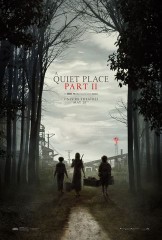 Critics Consensus:
A nerve-wracking continuation of its predecessor,
A Quiet Place Part II
expands the terrifying world of the franchise without losing track of its heart.
Synopsis:
Following the deadly events at home, the Abbott family must now face the terrors of the outside world as they...
[More]
#2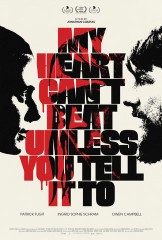 Critics Consensus:
Unsettling and compelling in equal measure,
My Heart Can't Beat Unless You Tell It To
casts a visually striking and thought-provoking spell.
Synopsis:
Dwight (Patrick Fugit) prowls the streets after dark. He searches each night for the lonely and forlorn, looking for people...
[More]
#3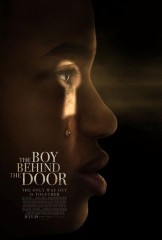 Critics Consensus:
A tense, terrifying, and all-around outstanding feature debut for its co-directing duo,
The Boy Behind the Door
should thrill discerning horror fans.
Synopsis:
In The Boy Behind the Door, a night of unimaginable terror awaits twelve-year-old Bobby (Lonnie Chavis) and his best friend,...
[More]
#4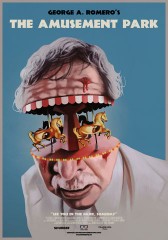 Critics Consensus:
A blunt yet visceral depiction of society's treatment of the elderly,
The Amusement Park
sees George A. Romero exploring a different -- yet still chilling -- type of terror.
Synopsis:
Recently discovered and restored 46 years after its completion by the George A. Romero Foundation and produced by Suzanne Desrocher-Romero,...
[More]
#5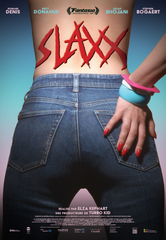 Critics Consensus:
A slim-cut slice of bizarre horror,
Slaxx
effectively balances quirk with gore -- and has the good sense to get out before its oddball premise starts showing its seams.
Synopsis:
A possessed pair of jeans is brought to life to punish the unscrupulous practices of a trendy clothing company. Shipped...
[More]
#6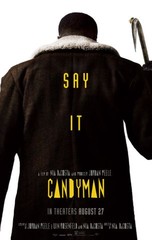 Critics Consensus:
Candyman
takes an incisive, visually thrilling approach to deepening the franchise's mythology -- and terrifying audiences along the way.
Synopsis:
For as long as residents can remember, the housing projects of Chicago's Cabrini-Green neighborhood were terrorized by a word-of-mouth ghost...
[More]
#7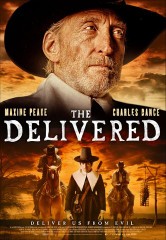 Critics Consensus:
Bound together by Maxine Peake's magnetic portrayal of the main character,
Fanny Lye Deliver'd
offers impactful, richly layered period drama.
Synopsis:
Set on an isolated farm in Shropshire in 1657, The Delivered tells the story of Fanny Lye, a woman who...
[More]
#8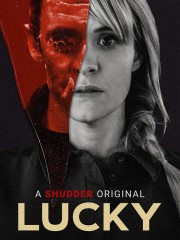 Critics Consensus:
A rich blend of thrilling horror and sharp social commentary,
Lucky
acts as a bloody good calling card for director Natasha Kermani and writer-star Brea Grant.
Synopsis:
A self-help book author finds herself stalked by a threatening figure who returns to her house night after night. She...
[More]
#9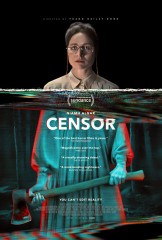 Critics Consensus:
Occasionally uneven but bold and viscerally effective,
Censor
marks a bloody good step forward for British horror.
Synopsis:
Film censor Enid takes pride in her meticulous work, guarding unsuspecting audiences from the deleterious effects of watching the gore-filled...
[More]
#10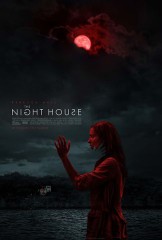 Critics Consensus:
Led by Rebecca Hall's gripping central performance,
The Night House
offers atmospheric horror that engages intellectually as well as emotionally.
Synopsis:
Reeling from the unexpected death of her husband, Beth (Rebecca Hall) is left alone in the lakeside home he built...
[More]