---
Best Kids & Family Movies 2021
Studio adaptations of beloved children's IP primarily make up this list: Tom & Jerry, Clifford: The Big Red Dog, Flora & Ulysses, and Space Jam. But it's the true story of Dream Horse, starring Toni Collette, that is tops. Dream Horse dramatizes the triumph of an unlikely racehorse and her human family who, with little money or experience but a whole lot of heart and determination, make their way into the nation's top competitions.
The order reflects Tomatometer scores (as of December 31, 2021) after adjustment from our ranking formula, which compensates for variation in the number of reviews when comparing movies or TV shows.
#1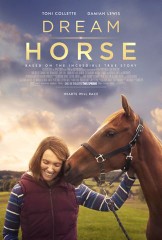 Critics Consensus:
Spurred on by an excellent Toni Collette,
Dream Horse
has a comfortably crowd-pleasing gait that makes the most of the story's familiar formula.
Synopsis:
The film tells the inspiring true story of Dream Alliance, an unlikely race horse bred by small town bartender, Jan...
[More]
#2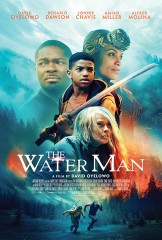 Critics Consensus:
No consensus yet.
Synopsis:
Gunner (Lonnie Chavis) sets out on a quest to save his ill mother (Rosario Dawson) by searching for a mythic...
[More]
#3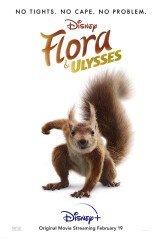 Critics Consensus:
Agreeable if not exceptional,
Flora and Ulysses
offers a fun, funny, family-friendly diversion -- and a furry twist on the superhero genre.
Synopsis:
An imaginative and creative 10-year old cynic never could have predicted that her little squirrel would be born anew as...
[More]
#4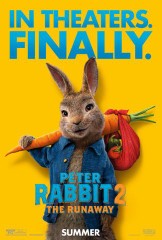 Critics Consensus:
An enjoyably silly and self-aware sequel,
Peter Rabbit 2: The Runaway
should leave fans of the original feeling fairly hoppy.
Synopsis:
In PETER RABBIT™ 2: THE RUNAWAY, the lovable rogue is back. Bea, Thomas, and the rabbits have created a...
[More]
#5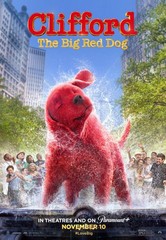 Critics Consensus:
It may get younger viewers to sit and stay, but
Clifford the Big Red Dog
is nowhere near as charming as its classic source material.
Synopsis:
When middle-schooler Emily Elizabeth (Darby Camp) meets a magical animal rescuer (John Cleese) who gifts her a little, red puppy,...
[More]