---
Best-Reviewed Comedies 2020
Fresh talent stormed comedies this year, starting with top comedy of the year: The Forty-Year-Old Version, with the defiant and hilarious Radha Blank doing quadruple duty as writer, director, producer, and star in the story of a middle-aged New York playwright who reinvents herself as a rapper. Four more of the best comedies of the year (Saint Frances, Extra Ordinary, Why Don't You Just Die!, Yes, God, Yes) also represent the feature debuts of their directors. But don't count out the veterans: The Coppolas, the Vinterbergs, the Julys, and the Iannuccis of the comedy world all got their Certified Fresh movies to chart. And, finally, Sacha Baron Cohen's surprise return as Borat produced the biggest, most outrageous laughs of the year.
The order of the rank below reflects the Adjusted Score as of February 28, 2021. Scores might change over time.
#1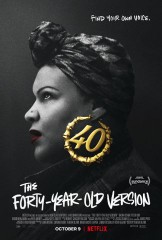 Critics Consensus:
The Forty-Year-Old Version
opens a compelling window into the ebbs and flows of the artist's life -- and announces writer-director-star Radha Blank as a major filmmaking talent with her feature debut.
Synopsis:
Radha, a down-on-her-luck NY playwright, is desperate for a breakthrough before 40. But when she foils what seems like her...
[More]
#2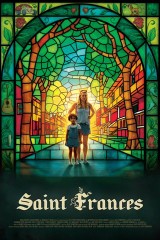 Critics Consensus:
Saint Frances
approaches an array of weighty issues with empathy, humor, and grace -- and marks star and writer Kelly O'Sullivan as a tremendous talent to watch.
Synopsis:
After an abortion, a deadbeat nanny finds friendship with the 6-year-old she's hired to watch....
[More]
#3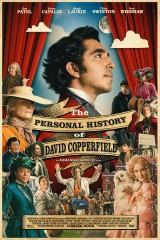 Critics Consensus:
The Personal History of David Copperfield
puts a fresh, funny, and utterly charming spin on Dickens' classic, proving some stories truly are timeless.
Synopsis:
The life of David Copperfield is chronicled from his youth into adulthood....
[More]
#4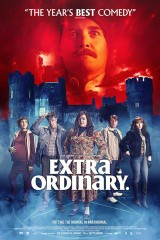 Critics Consensus:
A horror/rom-com hybrid that somehow manages to blend its ingredients without losing their flavor,
Extra Ordinary
more than lives up to its title.
Synopsis:
A woman who has supernatural abilities must save a possessed girl....
[More]
#6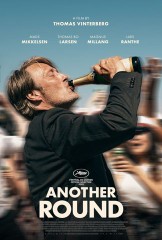 Critics Consensus:
Take one part deftly directed tragicomedy, add a dash of Mads Mikkelsen in vintage form, and you've got
Another Round
-- an intoxicating look at midlife crises.
Synopsis:
Four high school teachers consume alcohol on a daily basis to see how it affects their social and professional lives....
[More]
#7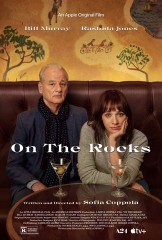 Critics Consensus:
On the Rocks
isn't as potent as its top-shelf ingredients might suggest, but the end result still goes down easy -- and offers high proof of Bill Murray's finely aged charm.
Synopsis:
Faced with sudden doubts about her marriage, a young New York mother teams up with her larger-than-life playboy father to...
[More]
#8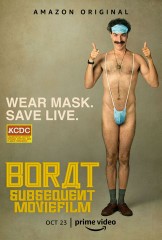 Critics Consensus:
Borat Subsequent Moviefilm
proves Sacha Baron Cohen's comedic creation remains a sharp tool for exposing the most misguided -- or utterly repugnant -- corners of American culture.
Synopsis:
Released from prison for bringing shame to his country, Kazakh funnyman Borat risks life and limb when he returns to...
[More]
#9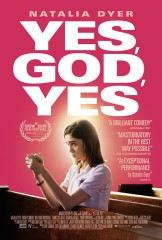 Critics Consensus:
Natalia Dyer's charming performance -- and writer-director Karen Maine's sensitive work -- will leave audiences saying
Yes, God, Yes
to this coming-of-age dramedy.
Synopsis:
A Catholic girl finds herself having tempting thoughts after an AOL chat turns unexpectedly racy....
[More]
#10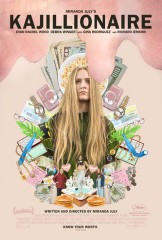 Critics Consensus:
Whether you see
Kajillionaire
as refreshingly unique or simply bizarre will depend on your cinematic adventurousness -- and fans of writer-director Miranda July wouldn't have it any other way.
Synopsis:
Two con artists have spent 26 years training their only daughter to swindle, scam and steal at every turn. During...
[More]