---
Best-Reviewed Animated Movies 2020
Usually when Pixar releases two movies in a year, the second movie is along the lines of The Good Dinosaur or Cars 3 — decent, but we know the studio has easily done better. Not so in their most recent double-header, bringing their A game on both Soul and Onward. But there was plenty of room in the animation world for non-Pixar projects to pop. Wolfwalkers officially confirmed Tomm Moore (The Secret of Kells, Song of the Sea) as one of the best animation directors today. The great Shaun the Sheep Movie got a great sequel (Farmageddon). If you like your animation rather twisted, The Wolf House and The Willoughbys were there to satisfy, while anime fans filled their cup with Weathering With You and My Hero Academia: Heroes Rising. Even The Croods, which got decent marks back in 2013, got a sequel (A New Age) that managed to eclipse its original.
The order of the rank below reflects the Adjusted Score as of February 28, 2021. Scores might change over time.
#1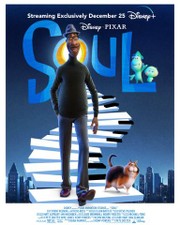 Critics Consensus:
A film as beautiful to contemplate as it is to behold,
Soul
proves Pixar's power to deliver outstanding all-ages entertainment remains undimmed.
Synopsis:
Joe is a middle-school band teacher whose life hasn't quite gone the way he expected. His true passion is jazz...
[More]
#2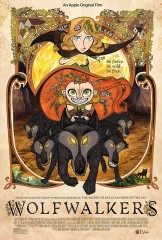 Critics Consensus:
A mesmerizing Celtic-inspired adventure,
Wolfwalkers
offers an epic ethereal fantasy matched by profound philosophies and stellar voice work.
Synopsis:
In a time of superstition and magic, a young apprentice hunter, Robyn Goodfellowe, journeys to Ireland with her father to...
[More]
#3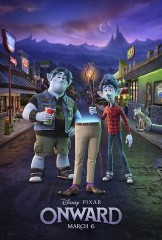 Critics Consensus:
It may suffer in comparison to Pixar's classics, but
Onward
makes effective use of the studio's formula -- and stands on its own merits as a funny, heartwarming, dazzlingly animated adventure.
Synopsis:
Teenage elf brothers Ian and Barley embark on a magical quest to spend one more day with their late father....
[More]
#4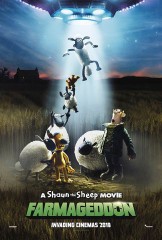 Critics Consensus:
A Shaun the Sheep Movie: Farmageddon
retains the charm of its small-screen source material while engagingly expanding the title character's world.
Synopsis:
When a UFO crash-lands near Mossy Bottom Farm, it's up to Shaun the sheep and his animal friends to help...
[More]
#5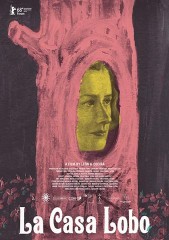 Critics Consensus:
Surreal, unsettling, and finally haunting,
The Wolf House
is a stunning outpouring of creativity whose striking visuals queasily complement its disturbing story.
Synopsis:
A young woman takes refuge in a strange house in the woods after escaping from a German colony in southern...
[More]
#6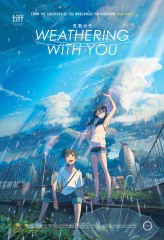 Critics Consensus:
Beautifully animated and narratively engaging,
Weathering with You
further establishes writer-director Makoto Shinkai as a singularly talented filmmaker.
Synopsis:
The summer of his high school freshman year, Hodaka runs away from his remote island home to Tokyo, and quickly...
[More]
#7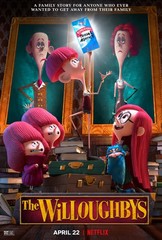 Critics Consensus:
An appealing animated adventure whose silliness is anchored in genuine emotion,
The Willoughbys
offers fanciful fun the entire family can enjoy.
Synopsis:
Neglected by their parents, four old-fashioned siblings venture out into the modern world with their new nanny....
[More]
#8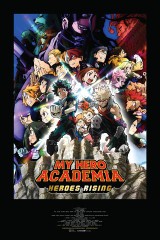 Critics Consensus:
My Hero Academia: Heroes Rising
sends fans of the saga on an exhilarating adventure that ends the series on a beautifully animated high note.
Synopsis:
Deku and the rest of the heroes of Class 1-A must save a group of islanders from a powerful villain....
[More]
#9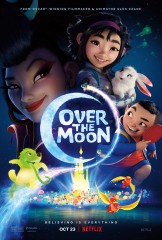 Critics Consensus:
Although many of
Over the Moon
's narrative ingredients will seem familiar, the film's absorbing animation offers colorful compensation.
Synopsis:
An adventurous girl builds a rocket ship to meet a mythical goddess on the moon....
[More]
#10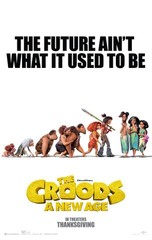 Critics Consensus:
Another agreeable outing for the titular prehistoric clan,
The Croods: A New Age
may be the missing link for parents between more elevated family-friendly fare.
Synopsis:
Searching for a safer habitat, the prehistoric Crood family discovers an idyllic, walled-in paradise that meets all of its needs....
[More]