---
Best-Reviewed Action & Adventure Movies 2020
A revisionist romp through Victorian England awaits adventurous movie thrill-seekers in Enola Holmes, which fashions young star Millie Bobby Brown, a budding sleuth hot in the footsteps of her famous older brother. Then, the military movie canon gets another medal with The Outpost, depicting the most brutal American conflict out of the Afghanistan War. Tom Hanks' Greyhound is nearby in the wings, though its presentation of the war movie is in a more decidedly classical mode. Meanwhile, the post-apocalypse is still going strong in Love and Monsters, and the surprise hit Bad Boys For Life is the best kind of action movie throwback.
The order of the rank below reflects the Adjusted Score as of February 28, 2021. Scores might change over time.
#1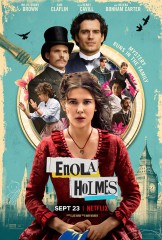 Critics Consensus:
Enola Holmes
brings a breath of fresh air to Baker Street -- and leaves plenty of room for Millie Bobby Brown to put her effervescent stamp on a franchise in waiting.
Synopsis:
While searching for her missing mother, intrepid teen Enola Holmes uses her sleuthing skills to outsmart big brother Sherlock and...
[More]
#2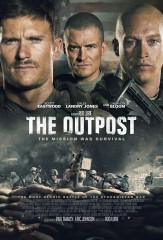 Critics Consensus:
Told with gripping realism,
The Outpost
is a thrilling technical feat and a worthy tribute to military heroes.
Synopsis:
A small unit of U.S. soldiers, alone at the remote Combat Outpost Keating, located deep in the valley of three...
[More]
#3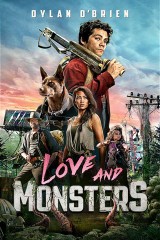 Critics Consensus:
Led by a charming star turn from Dylan O'Brien,
Love and Monsters
peers into the apocalypse and finds an action-adventure with surprising emotional depth.
Synopsis:
Seven years after the Monsterpocalypse, Joel Dawson, along with the rest of humanity, has been living underground ever since giant...
[More]
#4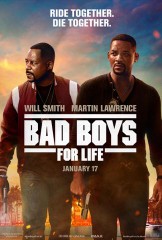 Critics Consensus:
Loaded up with action and a double helping of leading-man charisma,
Bad Boys for Life
reinvigorates this long-dormant franchise by playing squarely to its strengths.
Synopsis:
The wife and son of a Mexican drug lord embark on a vengeful quest to kill all those involved in...
[More]
#5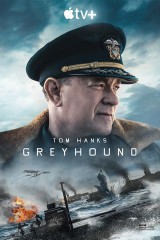 Critics Consensus:
Greyhound
's characters aren't as robust as its action sequences, but this fast-paced World War II thriller benefits from its efficiently economical approach.
Synopsis:
U.S. Navy Cmdr. Ernest Krause is assigned to lead an Allied convoy across the Atlantic during World War II. His...
[More]