---
Best-Reviewed Comic Book & Graphic Novel Movies 2020
It's a woman's world in the realm when it comes to making the leap from page to screen, starting with Margot Robbie getting her chance to take the spotlight as Harley Quinn in the wild Cathy Yan-directed romp Birds of Prey. Charlize Theron showed she's nowhere near done kicking ass with The Old Guard, as a hellbent immortal out for revenge under the direction of Gina Prince-Bythewood. And Patty Jenkins and Gal Gadot re-teamed for Wonder Woman 1984. Chris Hemsworth, always happy to play a supporting role for the ladies like he did in 2016's Ghostbusters, follows behind with his stunt-rockin' Extraction.
The order of the rank below reflects the Adjusted Score as of February 28, 2021. Scores might change over time.
#1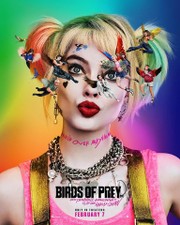 Critics Consensus:
With a fresh perspective, some new friends, and loads of fast-paced action,
Birds of Prey
captures the colorfully anarchic spirit of Margot Robbie's Harley Quinn.
Synopsis:
Harley Quinn faces the wrath of narcissistic crime boss Black Mask and every other thug in Gotham. But things soon...
[More]
#2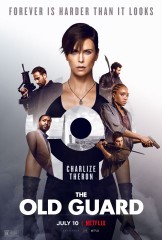 Critics Consensus:
The Old Guard
is occasionally restricted by genre conventions, but director Gina Prince-Bythewood brings a sophisticated vision to the superhero genre - and some knockout action sequences led by Charlize Theron.
Synopsis:
A group of mercenaries, all centuries-old immortals with the ablity to heal themselves, discover someone is onto their secret, and...
[More]
#3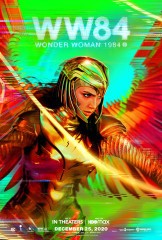 Critics Consensus:
Wonder Woman 1984
struggles with sequel overload, but still offers enough vibrant escapism to satisfy fans of the franchise and its classic central character.
Synopsis:
Wonder Woman musters all of her strength, wisdom and courage as she finds herself squaring off against Maxwell Lord and...
[More]
#4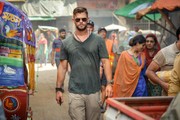 Critics Consensus:
Spectacular stunt work and an electric performance from Chris Hemsworth can't save
Extraction
from being dragged down by its aimless violence.
Synopsis:
A black-market mercenary who has nothing to lose is hired to rescue the kidnapped son of an imprisoned international crime...
[More]
#5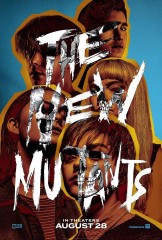 Critics Consensus:
Rendering a list of potentially explosive ingredients mostly inert,
The New Mutants
is a franchise spinoff that's less than the sum of its super-powered parts.
Synopsis:
Five teenage mutants undergo treatments at a secret institution that will cure them of their dangerous powers. As their memories...
[More]