---
Best-Reviewed Documentaries 2020
The eclectic mix of non-fiction stories that were released in theaters, on demand, and via streaming in 2020 proved once again that real-life can be stranger – and often more impressive to critics – than fiction. 76 Days, which chronicles the harrowing first days of the COVID-19 outbreak in Wuhan, China, was the best-reviewed doc of the year, followed by the likes of All In: The Fight for Democracy, Crip Camp, and Time, all of which show the power of those who work to bring about change. Politics and the pandemic were rich themes – see MLK/FBI and Totally Under Control – while critics also lauded more personal work, with enormous praise for number 3 on our list, Dick Johnson Is Dead, director Kirsten Johnson's hilarious love letter to her father, whose struggles with Alzheimer's she chronicles in a truly unique way.
The order of the rank below reflects the Adjusted Score as of February 28, 2021. Scores might change over time.
#1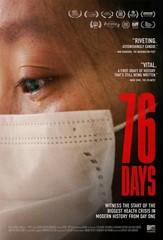 Critics Consensus:
A raw, fly-on-the-wall recounting of hospital life in Wuhan in the early days of the COVID-19 pandemic,
76 Days
is an engrossing and potent documentary - and a surprisingly comforting portrait of humanity.
Synopsis:
Health care workers and patients combat the COVID-19 outbreak during a lockdown in Wuhan, China....
[More]
#2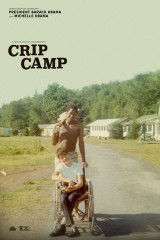 Critics Consensus:
As entertaining as it is inspiring,
Crip Camp
uses one group's remarkable story to highlight hope for the future and the power of community.
Synopsis:
A groundbreaking summer camp galvanizes teens who have disabilities....
[More]
#3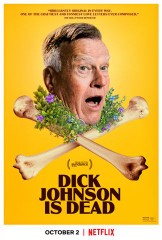 Critics Consensus:
Dick Johnson Is Dead
celebrates a life with bittersweet humor and grace, offering a deeply resonant perspective on mortality in the bargain.
Synopsis:
A filmmaker and her elderly father stage his death in various ways to help them face his inevitable demise....
[More]
#4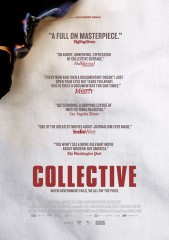 Critics Consensus:
Collective
presents a darkly effective overview of the cycle of political corruption and public cynicism that takes hold when government abrogates its responsibility to the people.
Synopsis:
Directed by Alexander Nanau (TOTO AND HIS SISTERS), COLLECTIVE follows a heroic team of journalists as they uncover shocking, widespread...
[More]
#5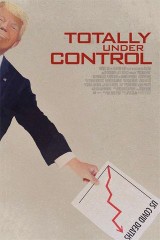 Critics Consensus:
Totally Under Control
does a commendable job of distilling current events into a clear-eyed overview that's as engaging as it is enraging.
Synopsis:
Public health officials discuss the U.S. government's response to the COVID-19 pandemic....
[More]
#6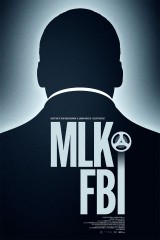 Critics Consensus:
MLK/FBI
presents a sobering overview of the American intelligence community's efforts to discredit and destroy a leader of the civil rights movement.
Synopsis:
Dr. Martin Luther King Jr. is remembered today as an American hero: a bridge-builder, a shrewd political tactician, and a...
[More]
#7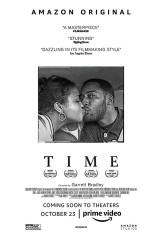 Critics Consensus:
Time
delivers a powerful broadside against the flaws of the American justice system -- and chronicles one family's refusal to give up against all odds.
Synopsis:
Entrepreneur Fox Rich spends the last two decades campaigning for the release of her husband, Rob G. Rich, who is...
[More]
#8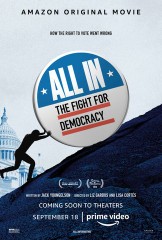 Critics Consensus:
All In: The Fight for Democracy
lives up to its title as a galvanizing rallying cry for voters to exercise -- and preserve -- their right to be heard.
Synopsis:
Filmmakers Liz Garbus and Lisa Cortes examine the history of voter suppression and the activists who fight for the rights...
[More]
#9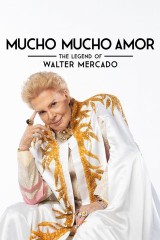 Critics Consensus:
An absorbing and affectionate tribute to a unique individual,
Mucho Mucho Amor
should prove fascinating for Walter Mercado fans as well as first-timers.
Synopsis:
Puerto Rican astrologer and psychic Walter Mercado discusses his life, career and post-fame seclusion....
[More]
#10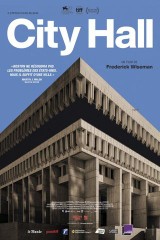 Critics Consensus:
A glimpse of local government at work that's as patiently observant as it is engrossing,
City Hall
adds another insightful gem to master documentarian Frederick Wiseman's filmography.
Synopsis:
Filmmaker Frederick Wiseman examines the rich history of Boston City Hall....
[More]