---
Best-Reviewed Dramas 2020
Regina King's directorial debut, One Night in Miami, was the best drama of the year according to the critics, and notably five of the films in the top 10 were directed by women, including Best Picture frontrunner Nomadland and Channing Godfrey Peoples' Miss Juneteenth. This is not to say the list is just a great moment for representation (though it is): Every entry features thrilling, harrowing, uplifting, and sometimes tragic tales that have moved critics and audiences. From the grief and revenge of Promising Young Woman and the inspiring determination of Daniel Kaluuya as Black Panther Chairman Fred Hampton in Judas and the Black Messiah to the quiet contemplation of Fern in Nomadland, no aspect of the human condition is left unexplored.
The order of the rank below reflects the Adjusted Score as of February 28, 2021. Scores might change over time.
#1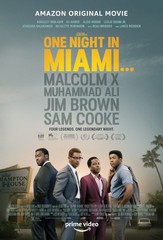 Critics Consensus:
A hauntingly powerful reflection on larger-than-life figures,
One Night in Miami
finds Regina King in command of her craft in her feature directorial debut.
Synopsis:
On one incredible night in 1964, four icons of sports, music, and activism gathered to celebrate one of the biggest...
[More]
#2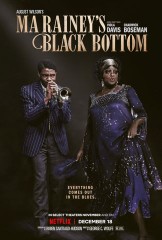 Critics Consensus:
Framed by a pair of powerhouse performances,
Ma Rainey's Black Bottom
pays affectionate tribute to a blues legend -- and Black culture at large.
Synopsis:
Tensions and temperatures rise at a Chicago music studio in 1927 when fiery, fearless blues singer Ma Rainey joins her...
[More]
#3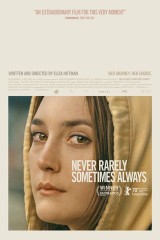 Critics Consensus:
Powerfully acted and directed,
Never Rarely Sometimes Always
reaffirms writer-director Eliza Hittman as a filmmaker of uncommon sensitivity and grace.
Synopsis:
Faced with an unintended pregnancy and a lack of local support, Autumn and her cousin, Skylar, travel across state lines...
[More]
#4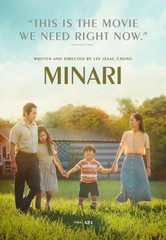 Critics Consensus:
Led by arresting performances from Steven Yeun and Yeri Han,
Minari
offers an intimate and heart-wrenching portrait of family and assimilation in 1980s America.
Synopsis:
A tender and sweeping story about what roots us, Minari follows a Korean-American family that moves to a tiny Arkansas...
[More]
#5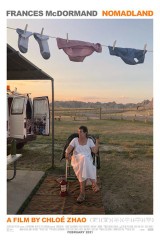 Critics Consensus:
A poetic character study on the forgotten and downtrodden,
Nomadland
beautifully captures the restlessness left in the wake of the Great Recession.
Synopsis:
A woman embarks on a journey through the American West after losing everything during the recession....
[More]
#6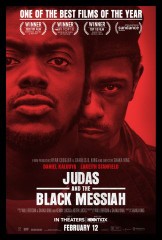 Critics Consensus:
An electrifying dramatization of historical events,
Judas and the Black Messiah
is a forceful condemnation of racial injustice -- and a major triumph for its director and stars.
Synopsis:
FBI informant William O'Neal infiltrates the Illinois Black Panther Party and is tasked with keeping tabs on their charismatic leader,...
[More]
#7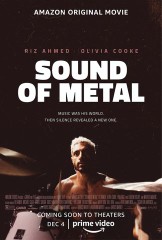 Critics Consensus:
An evocative look at the experiences of the deaf community,
Sound of Metal
is brought to life by Riz Ahmed's passionate performance.
Synopsis:
During a series of adrenaline-fueled one-night gigs, itinerant punk-metal drummer Ruben (Riz Ahmed) begins to experience intermittent hearing loss. When...
[More]
#8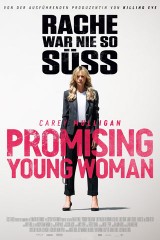 Critics Consensus:
A boldly provocative, timely thriller,
Promising Young Woman
is an auspicious feature debut for writer-director Emerald Fennell -- and a career highlight for Carey Mulligan.
Synopsis:
Nothing in Cassie's life is what it appears to be -- she's wickedly smart, tantalizingly cunning, and she's living a...
[More]
#9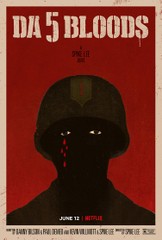 Critics Consensus:
Fierce energy and ambition course through
Da 5 Bloods
, coming together to fuel one of Spike Lee's most urgent and impactful films.
Synopsis:
Four African American vets battle the forces of man and nature when they return to Vietnam seeking the remains of...
[More]
#10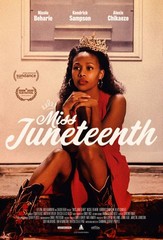 Critics Consensus:
Like a pageant winner walking across the stage,
Miss Juneteenth
follows a familiar path -- but does so with charm and grace.
Synopsis:
A former beauty queen and single mom prepares her rebellious teenage daughter for the "Miss Juneteenth" pageant....
[More]