---
Best-Reviewed Horror Movies 2020
Seems cinema had a lot of demons to exorcise this year, starting with The Invisible Man, which just proves 8,000th time's the charm when it comes to Universal figuring out how to make its classic monsters work in a modern era. Similarly, H.P. Lovecraft must be dancing (nervously, of course) in his grave thanks to The Color Out of Space, arguably the best adaption of his work since 1985's Re-Animator. If you were stuck at home, the streamers made sure they got you where you sleep with breakout horror hits like the South Sudan immigrant story creeper His House, the Zoom-unfriendly Host, and Satanic panicker Anything For Jackson. Other highlights from a strong scary year include A24's annual shocker (Saint Maud), Brandon Cronenberg fully assimilating into the family-name business (Possessor), and La Llorona, which seeks to take its namesake back from the 2019 Conjuring-adjacent American movie.
The order of the rank below reflects the Adjusted Score as of February 28, 2021. Scores might change over time.
#1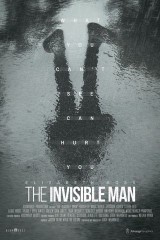 Critics Consensus:
Smart, well-acted, and above all scary,
The Invisible Man
proves that sometimes, the classic source material for a fresh reboot can be hiding in plain sight.
Synopsis:
After staging his own suicide, a crazed scientist uses his power to become invisible to stalk and terrorize his ex-girlfriend....
[More]
#2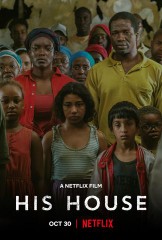 Critics Consensus:
Featuring genuine scares through every corridor,
His House
is a terrifying look at the specters of the refugee experience and a stunning feature debut for Remi Weekes.
Synopsis:
A refugee couple makes a harrowing escape from war-torn South Sudan, but then they struggle to adjust to their new...
[More]
#3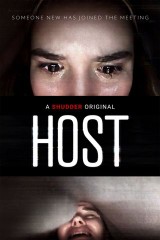 Critics Consensus:
Lean, suspenseful, and scary,
Host
uses its timely premise to deliver a nastily effective treat for horror enthusiasts.
Synopsis:
Six friends accidentally invite the attention of a demonic presence during an online séance and begin noticing strange occurrences in...
[More]
#4
Critics Consensus:
Further refining his provocative vision, writer-director Brandon Cronenberg uses
Possessor
's potentially over-the-top premise as a delivery mechanism for stylishly disturbing thrills.
Synopsis:
Tasya Vos, an elite, corporate assassin, takes control of other people's bodies using brain-implant technology to execute high-profile targets....
[More]
#5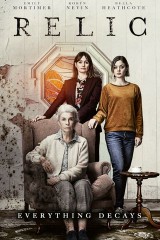 Critics Consensus:
Relic
ratchets up its slowly building tension in an expertly crafted atmosphere of dread, adding up to an outstanding feature debut for director/co-writer Natalie Erika James.
Synopsis:
A woman links her mother's increasingly volatile behavior to an evil presence at their family's decaying country home....
[More]
#6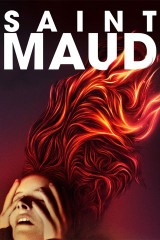 Critics Consensus:
A brilliantly unsettling blend of body horror and psychological thriller,
Saint Maud
marks an impressive debut for writer-director Rose Glass.
Synopsis:
The debut film from writer-director Rose Glass, Saint Maud is a chilling and boldly original vision of faith, madness, and...
[More]
#7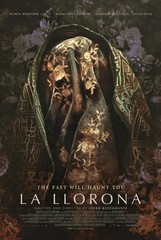 Critics Consensus:
La Llorona
puts a fresh spin on the familiar legend by blending the supernatural and the political to resolutely chilling effect.
Synopsis:
Alma is murdered with her children during a military attack in Guatemala, but when the general who ordered the genocide...
[More]
#8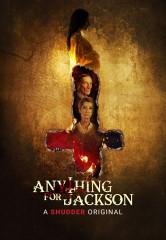 Critics Consensus:
A talented cast and fiendishly frightening premise combine to make
Anything for Jackson
a must-watch for fans of supernatural horror.
Synopsis:
After losing their only grandchild in a car accident, an elderly couple kidnaps a pregnant woman to perform a reverse...
[More]
#9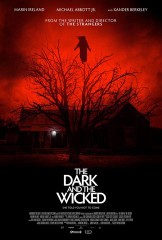 Critics Consensus:
The Dark and the Wicked
delivers on its title with an unsettling horror story whose deep dread and bleak outlook further compound its effective jolts.
Synopsis:
Plagued by waking nightmares, two siblings suspect that something evil is taking over their family at an isolated farmhouse....
[More]
#10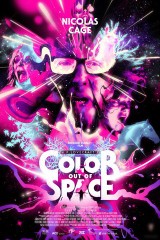 Critics Consensus:
A welcome return for director Richard Stanley,
Color Out of Space
mixes tart B-movie pulp with visually alluring Lovecraftian horror and a dash of gonzo Nicolas Cage.
Synopsis:
After a meteorite lands in the front yard of their farm, Nathan Gardner and his family find themselves battling a...
[More]