---
Best-Reviewed Kids & Family Movies 2020
Parents were desperate to find movies to entertain the stuck-at-home kids in 2020, and Hollywood delivered. Unsurprisingly, Disney+ dominates the top 10 Kids and Family Movies of the last year, with five entries here – among them the inspiring sports drama Safety and chatty-animals flick The One and Only Ivan. But it's Netflix's Christmas musical, Jingle Jangle, that comes out on top, with its catchy songs, showstopping numbers, elaborate production design, and heartfelt performances winning over even the Grinchiest of critics.
The order of the rank below reflects the Adjusted Score as of February 28, 2021. Scores might change over time.
#1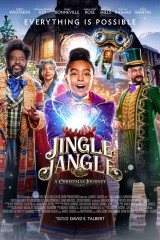 Critics Consensus:
Jingle Jangle: A Christmas Journey
celebrates the yuletide season with a holiday adventure whose exuberant spirit is matched by its uplifting message.
Synopsis:
Decades after his apprentice betrays him, a once joyful toymaker finds new hope when his bright young granddaughter appears on...
[More]
#2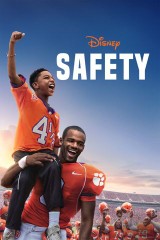 Critics Consensus:
Fans of uplifting sports dramas will find
Safety
in this skillfully told fact-based story about an athlete overcoming adversity.
Synopsis:
"Safety" is a drama inspired by the empowering story of former Clemson University football safety Ray McElrathbey (Jay Reeves), a...
[More]
#3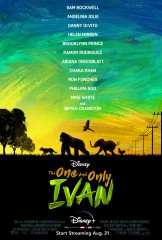 Critics Consensus:
An uncertain approach to the story's darker themes undermines its emotional stakes, but
The One and Only Ivan
offers heartwarming entertainment for younger viewers.
Synopsis:
A gorilla tries to piece together its past and escape captivity with help from an elephant....
[More]
#4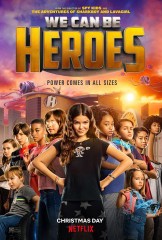 Critics Consensus:
Although it may be too zany for adults,
We Can Be Heroes
balances its sophisticated themes with heart and zealous originality.
Synopsis:
When alien invaders kidnap Earth's superheroes, their children must team up and learn to work together if they want to...
[More]
#5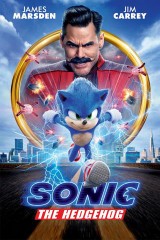 Critics Consensus:
Fittingly fleet and frequently fun,
Sonic the Hedgehog
is a video game-inspired adventure the whole family can enjoy -- and a fine excuse for Jim Carrey to tap into the manic energy that launched his career.
Synopsis:
The world needed a hero -- it got a hedgehog. Powered with incredible speed, Sonic embraces his new home on...
[More]
#6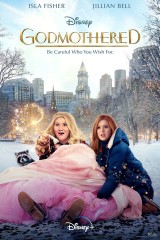 Critics Consensus:
More bippity boppity than boo,
Godmothered
tweaks fairytale conventions with just enough self-aware humor to overcome a disappointing deficit of genuine magic.
Synopsis:
Set at Christmas time, "Godmothered" is a comedy about Eleanor, a young, inexperienced fairy godmother-in-training (Jillian Bell), who upon hearing...
[More]
#7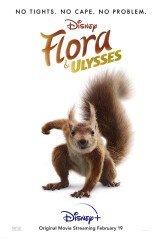 Critics Consensus:
Agreeable if not exceptional,
Flora and Ulysses
offers a fun, funny, family-friendly diversion -- and a furry twist on the superhero genre.
Synopsis:
An imaginative and creative 10-year old cynic never could have predicted that her little squirrel would be born anew as...
[More]
#8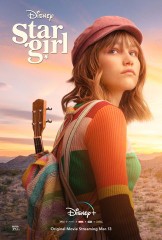 Critics Consensus:
Stargirl
's feel-good story hits familiar coming-of-age beats, but self-assured performances and an earnest mission worn proudly make it a tune worth listening to.
Synopsis:
An unassuming high school student finds himself inexplicably drawn to the free-spirited new girl whose unconventional ways change how they...
[More]
#9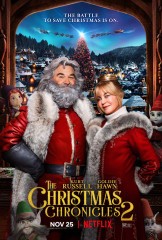 Critics Consensus:
While it's missing some of the magic of the original,
The Christmas Chronicles 2
serves up a sweet second helping of holiday cheer that makes the most of its marvelously matched leads.
Synopsis:
Teenager Kate Pierce is reunited with Santa Claus when a troublemaker threatens to cancel Christmas -- forever....
[More]
#10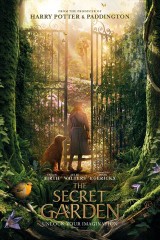 Critics Consensus:
Faithful in spirit while putting its own spin on the source material,
The Secret Garden
adds a charming entry to the long list of this beloved book's adaptations.
Synopsis:
Sent to live with her uncle, a young orphan discovers a magical garden of wonder in 1947 England....
[More]