Parental Guidance
Parental Guidance: The Man from U.N.C.L.E. and Hot Pursuit
---
In Theaters This Week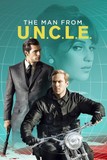 Rating: PG-13, for action violence, some suggestive content, and partial nudity.
Guy Ritchie's big-screen version of the 1960s TV spy series is a great example of what the British director does so well through his signature style. It's slick and sexy, fizzy and funny. But it can also be quite violent – although less so than his best films, the R-rated Lock, Stock and Two Smoking Barrels, Snatch and RocknRolla. You don't need to know a thing about the television show (I certainly didn't) to have a good time here. Henry Cavill stars as a suave, American CIA agent sent on a mission to East Berlin during the Cold War to rescue a beautiful mechanic (Alicia Vikander) whose estranged father is a world-renowned rocket scientist working on a nuclear bomb. Also on the hunt for her is a Russian KGB agent (Armie Hammer), who's as highly skilled as Cavill's character but burdened with a beast of a temper. Multiple shootouts, car chases and fistfights ensue, including one in a men's bathroom between the two spies. (Soon afterward, they learn they're going to be partners.) Characters are fatally shot but there's no blood. There's also a bit of torture, with one supporting character dying in spectacularly grisly fashion – but we see it from a distance, so there's sort of a detachment to how disturbing it is, and it's played for laughs. If sex is what you're worried about, Cavill's character effortlessly beds the hotel's front desk clerk, whom we see afterward from behind in nothing but a pair of lacy panties. And there's a playfully flirty fight between Hammer and a drunk Vikander that results in a trashed hotel room. This is probably OK for tweens and older.
---
New on DVD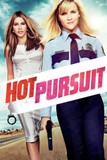 Rating: PG-13, for sexual content, violence, language and some drug material.
This mismatched-buddy comedy is probably suitable for tweens and older, but it's terrible for everybody regardless of age. Reese Witherspoon and Sofia Vergara co-star as obnoxious opposites forced together on a road trip. Witherspoon plays a fast-talking, by-the-book police officer who's eager to prove herself after an embarrassing Taser incident. Vergara plays the sassy, flashy wife of a high-ranking drug cartel member whom Witherspoon's character must escort to Dallas to testify before entering witness protection. When they're confused for dangerous criminals, madcap hilarity (and misogynistic humor) ensue. There's a bit involving a car crash which sends a cloud of cocaine floating into the sky — and into Witherspoon's system, which makes her even more manic. Lots of gunshots are fired — some resulting in death — but since this is a PG-13 movie, we don't see much carnage. There's some language. And at one point, Vergara and Witherspoon pretend to be lesbian lovers, making out with each other to distract a suspicious farmer. It's hilarious.
/* BEGIN critical load order */ ?> /* END critical load order */ ?>