The latest entry in the Marvel Cinematic Universe storms into theaters this weekend, helping to bridge the gap between last year's Avengers: Infinity War and next month's Avengers: Endgame. Writers across the internet have speculated what Captain Marvel might mean for female moviegoers — especially young ones — since it's the first MCU movie to be centered on a sole female superhero, but how kid-friendly is it, exactly? Christy Lemire breaks it down for families looking to take their kids to the theaters this weekend.
---
NOW IN THEATERS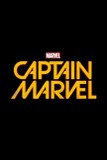 Rating: PG-13, for sequences of sci-fi violence and action, and brief suggestive language.
The first film in the Marvel Cinematic Universe with a woman at its center is finally here. Captain Marvel is the superhero little girls and grown women alike can look to with wide eyes and high hopes. Room Oscar-winner Brie Larson plays the title character with grit and a quick wit. She's still piecing together the details of the past – like the fact that her real name is Carol Danvers, and she used to be a U.S. Air Force pilot – but her rebellious spirit shines through as brightly as her fiery superpowers. The film from Anna Boden (the first woman to direct an MCU installment) and Ryan Fleck is a lot of fun, and it features some enjoyable banter between Larson and Samuel L. Jackson as a younger version of S.H.I.E.L.D. agent Nick Fury. It's also steeped in '90s nostalgia for parents and grown-ups to enjoy. But because this is a comic book blockbuster extravaganza, there are the sorts of giant action scenes and fight sequences you've come to expect. When we first see Captain Marvel – and she's going by the name Vers – she's living and training as a warrior on the Kree planet of Hala. The power that surges through her fists is formidable, and because she's challenged so frequently by so many foes, she has to use them a lot. Back on Earth, she also finds herself in several dangerous situations as a pilot. There's also a lengthy showdown on a Los Angeles Metro train. And because she's often fighting the enemy Skrulls – who are shapeshifters – it might look like she's beating up an old lady, for example, when it's actually an alien in disguise. We see blood, but it's a shade of bluish-green rather than red. There's a little bit of language. Overall, though, Captain Marvel is worthwhile for younger viewers – both girls and boys – because she's a great role model. She's strong and resourceful, she's true to herself, and she's loyal to others. Fine for ages 8 or 9 and older.

---
Like this? Subscribe to our newsletter and get more features, news, and guides in your inbox every week.