The big movie this week is the prequel/sequel to Snow White and the Huntsman, and Christy lets us know if there are any fantastical images in it that might frighten the wee ones. Also on video, she covers a poorly received animated film from earlier this year and an underseen gem from across the pond. Read on for details.
---
NEW IN THEATERS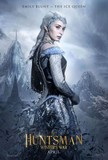 Rating: PG-13, for fantasy action violence and some sensuality.
This sorta-prequel, sorta-sequel, sorta-spinoff to 2012's Snow White and the Huntsman is visually lush but the script is a mess. It's essentially a really angry version of Frozen, starring Charlize Theron and Emily Blunt as wicked royal sisters dueling for power. Blunt's character, Freya, discovers she can shoot ice from her fingertips in a fit of rage and exiles herself to the snowy mountains where she builds her own kingdom and forms her own army. She rounds up and trains child soldiers for battle and explicitly instructs them not to fall in love. But two of them (Chris Hemsworth and Jessica Chastain) — her two brightest, actually — grow up and do just that. (There are two brief love scenes — one in a hot tub, another in the forest — which suggest they have sex, but you don't see anything.) Winter's War is also about a quest to recover that famous mirror and, like the original film, features various, strange forest creatures and digitally rendered dwarfs. Much of the combat is rather intense, and there's a horned, roaring goblin who might be seriously frightening for younger kids. The special effects are quite dazzling but they also result in images that might be too scary, especially during the climactic showdown between the two sisters. Probably fine for kids around 9 or 10 and older.

---
NEW ON DVD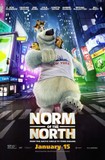 Rating: PG, for mild rude humor and action.
Critics weren't kind to this animated family comedy when it came out earlier this year. It barely hovered above the ground at 8 percent on the Tomatometer and stayed there, despite its theoretically worthwhile ecological message. It's about a chatty, wacky polar bear (voiced by Rob Schneider) who travels to New York City to stop a real estate developer from building luxury condos near his Arctic home. Along for the ride is a trio of adorable, Minion-esque lemmings. Madcap fish-out-of-water antics and fart jokes ensue. This is probably fine (and best-suited, really) for the youngest children in your house. Maybe if you're desperate, you can put it on to occupy your kids while you're folding laundry or making dinner — but there are a million other preferable options.

---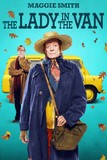 Rating: PG-13, for a brief unsettling image.
Maggie Smith is adorably cantankerous in this true story of a homeless woman who parked her van in the driveway of a playwright's London home and didn't leave for 15 years. The Lady in the Van is based on Alan Bennett's play of the same name, inspired by his real-life experience with a mysterious woman who demanded that people address her exclusively as Miss Shepherd. Nicholas Hytner's film has plenty of hard-earned lessons about tolerance, generosity and kindness. It features several characters who are repulsed by the sight and smell of Miss Shepherd but eventually find a soft spot in their hearts for her. But it also includes — spoiler alert — the discovery of her dead body inside the van toward the end; it's a quiet, peaceful image, but it's apparently the reason for the film's PG-13 rating. The movie has a nice message, though, and should be fine for older kids and up.