This week, Christy tells us how frightening the live-action remake of The Jungle Book may be for little ones and talks about the mature themes in the latest Barbershop film and John Carney's new musical drama. Read on for details.
---
NEW IN THEATERS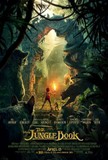 Rating: PG, for some sequences of scary action and peril.
Jon Favreau's live-action, 3-D take on The Jungle Book is a visual wonder. This is a rare example of a film where it really is worth it to spend the extra money to see it in 3-D: The images are lush, vivid and immersive. But the movie as a whole is also just a lot of fun, with thrilling action sequences, delightful musical numbers and lively performances from a strong cast. You know the story: It's Rudyard Kipling's The Jungle Book. Man-cub Mowgli (played by excellent newcomer Neel Sethi) struggles to find his place in the world amid a variety of animals — wolves, panthers, bears, tigers, snakes — as he grows into a young man. The top-notch voice cast includes Ben Kingsley, Bill Murray, Lupita Nyong'o, Scarlett Johansson, and Idris Elba. But much of the action could be too intense for young viewers, such as the brutal brawls between the panther who protects him and the tiger who's trying to kill him. Wildfires devastate much of the jungle. Mowgli is pretty much in constant peril. And there is a significant character death. I took my 6 ½-year-old son to a screening and he didn't find anything frightening, but kids who are sensitive to that kind of intense danger might. Fine for kids around 6 and older.

---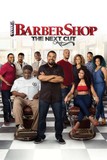 Rating: PG-13, for sexual material and language.
It's been 12 years since the last Barbershop movie (and 11 since Beauty Shop, for those of you keeping track), but much of the old gang is back, along with some new characters. Ice Cube, Cedric the Entertainer, Eve, Common, Nicki Minaj, Regina Hall, Anthony Anderson and J.B. Smoove joke around, talk politics and pop culture, and generally create the warm, community vibe we've come to know at Calvin's Barbershop on Chicago's south side. But director Malcolm D. Lee's film very much takes place in the real world in which we live, and it addresses head-on not only the devastating gang violence that has plagued Chicago in recent years, but also the racial tensions and shootings that have taken place across the country. Calvin's son is considering joining a gang. A character dies off-screen in a gang-related shooting. There's also quite a bit of language and sexual humor — some of which is innuendo, some of which is graphic in nature. But the movie is also worthwhile because it balances humor and heart with social and political relevance. Fine for young teens and up.

---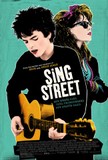 Rating: PG-13, for thematic elements including strong language and some bullying behavior, a suggestive image, drug material and teen smoking.
The third film from Irish writer-director John Carney has a lot in common with the first two, Once and Begin Again. They're all about the power of music to transform and connect us and to give us an outlet to express our every emotion. But that doesn't make it any less charming. Set in Dublin in the mid-1980s, Sing Street has some autobiographical elements for Carney. It focuses on a 15-year-old aspiring musician (an appealing Ferdia Walsh-Peelo) who forms a band with some other outsiders at his rough, public high school in hopes of impressing the beautiful, older girl (Lucy Boynton) who lives across the street. There's a ton of bullying and abuse that goes on here, both from fellow students and the priest who runs the place. There's also quite a bit of language, arguing and frank talk about divorce. And pretty much everyone smokes constantly. But the film as a whole is a complete joy to watch, with an infectious energy and an incredible soundtrack of both classic '80s songs (Duran Duran, The Cure, The Jam, Hall & Oates) and original tunes. A great choice for the tweens and teens in your house, especially if they have musical dreams of their own.