Rotten Tomatoes is celebrating Halloween with 31 days of horror double feature recommendations. Each day of the week will have its own theme, with today's being Monster Monday! And if you want see what's in store or what you missed, see the Daily Double schedule.
---
(Photo by Empire Pictures/New Line Cinema/courtesy Everett Collection)
Monster Mondays pick a creepy creature that regularly haunts horror cinema, with this Daily Double peeling the skin back on Gremlins rip-offs. We call 'em grumlins!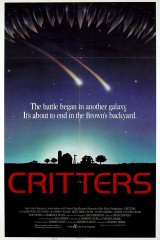 It's 1986, you've seen
Gremlins
more times than is probably healthy, and you're dying for another fun-time horror flick where packs of small creatures terrorize a town. Trust me, I've been there. But while
Gremlins
inspired a handful of pretty bad monster movies,
Critters
is not one of them: It's the coolest action-horror-comedy about intergalactic bounty hunters and fuzzy alien carnivores you'll ever see. Arguably suitable for family viewing (I say go for it), this one is well aware of how ridiculous the premise is, helpful when none of the carnage is played all that straight. And while it's most assuredly a
Gremlins
copycat,
Critters
also boasts an amusing 1950s throwback tone, a cast that includes Dee Wallace and M. Emmet Walsh,
and
 it led it a pretty decent sequel!
Available on Amazon Video, iTunes, Google Play, Vudu, FandangoNOW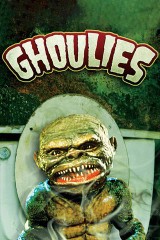 When we said Gremlins inspired its fair share of ridiculous movies, this is the sort of thing we were talking about. But there's bad (read: boring), and there's mid-'80s B-movie goofball bad that stakes out its own realm of entertainment. At first, Ghoulies is about a dope who inherits a mansion, throws a party, and becomes obsessed with the occult. Typical stuff. But then the ghoulies show up, some of the goofiest, slimiest, hungriest little demons around. Unfortunately, we never get a visit from the infamous "toilet ghoulie" as seen on the VHS cover. But if you love this dopey concoction of multiple wacky genres, this one spawned a whole mess of low-rent sequels. And we do mean mess!
Available on Starz, Amazon Prime Video, iTunes, Vudu, FandangoNOW

---
 Yesterday: Sunday Funday! | Schedule | Tomorrow: Twisted Tuesday!