Rotten Tomatoes is celebrating Halloween with 31 days of horror double feature recommendations. Each day of the week will have its own theme, with today's being Sunday Funday! And if you want see what's in store or what you missed, see the Daily Double schedule.
---
(Photo by Warner Brothers/Leisure Time Features/courtesy Everett Collection)
For Sunday Fundays, we pick a movie that can be seen with the whole family, and then a follow-up after the kids are put to bed. In this Daily Double: Undead love!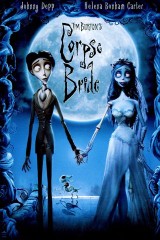 An underrated mode of acting for Johnny Depp under Tim Burton's direction is when Depp plays the cowardly lion-type — subject to the movie's weirdness, rather than being the weirdness itself. Depp's delightful as the quick-to-pale Ichabod in
Sleepy Hollow
. Likewise in the stop-motion
Corpse Bride
, where he voices mild Victor Von Dort, prone to faints and fright after accidentally becoming betrothed to a zombie. Kids will be inspired by the hand-crafted animation, musical numbers, sympathetic unusual characters, and Victor's journey from Von Dort to Von Do. For parents, it's a glimpse back into time when Depp, Burton, and Helena Bonham Carter together in the same sentence elicited anticipation, not terror.
Available on Amazon Video, iTunes, YouTube, Google Play, Vudu, HBO Now, FandangoNOW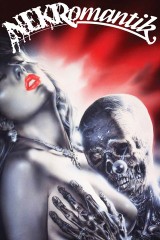 Now that
Corpse Bride
's tale of forbidden undead love has set the heart aflutter, and now that the kids are asleep, how about turning down the lights and turning up
Nekromantik
to complete the mood? Plenty of scenes here to wrap yourselves around. There's the
menage a trois
with a fresh corpse. An erotic bath with the remains of a cat. Or how about the suicide by knife and orgasm? All this and more in
Nekromantik
, the scintillating story of a couple with a particular kink; the man brings home a corpse for some boudoir fun and, to his distress, discovers his girlfriend prefers it over him. As repulsive as you can imagine,
Nekromantik
was made solely to piss off West German media censors and the country's stifled culture. Its competency as a film is perhaps the most audacious act.
Available on YouTube, Google Play

---
 Yesterday: Slasher Saturday! | Schedule | Tomorrow: Monster Monday!