Rotten Tomatoes is celebrating Halloween with 31 days of horror double feature recommendations. Each day of the week will have its own theme, with today's being Slasher Saturday! And if you want see what's in store or what you missed, see the Daily Double schedule.
---
(Photo by Filmways Pictures/Picturmedia/courtesy Everett Collection)
For Slasher Saturdays, we pay tribute to that most basic, primal subgenre of horror cinema. This Daily Double: Gather 'round the campfire to die!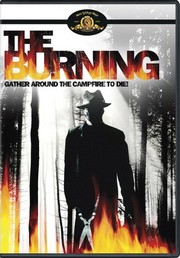 The secluded camp slasher was in full swing by 1981, though
Burning
producer/writer/"creator" Harvey Weinstein claims this film was in the works well before
Friday the 13th
. Yep, Weinstein broke into the industry here, with
Burning
funded by his parents. In fact, one of the counselors, Alfred, could be read as a stand-in for Harvey: the character is awkward, bullied, a peeper, kinda looks like Harvey judging from his publicized old yearbook photo, and he gets the hero moment at the end. Bit of an interesting emotional study in blooming narcissism if you want to take it that far. But
The Burning
can be enjoyed as a straight-up slasher — it's a slow, ahem, burn getting to the carnage, but the gore effects are provided by (who else?) Tom Savini and they're wicked.
---
 Yesterday: Freestyle Friday! | Schedule | Tomorrow: Sunday Funday!