(Photo by TriStar Pictures/courtesy Everett Collection)
All Rambo Movies Ranked by Tomatometer
Rocky. Rambo. Indeed, a little R & R was all Sylvester Stallone needed to set up his Hollywood fortune for life. 1976's Best Picture-winning Rocky established that character as a symbol of populist inspiration,  so Stallone maneuvered Rambo as a political creation, reflecting America's military might and meddling, especially inside the first three movies.
Now, the 1982 original doesn't even have Rambo in the title: It's just First Blood, and sees Stallone as the central John wandering America as a disaffected Vietnam War veteran, one already chewed up and spit out as he crosses a sadistic small-town sheriff (Brian Dennehy). Despite mediation from Stallone's former Colonel, Sam Trautman (Richard Crenna), the sheriff's cruelty reverts John back to a primal state, deploying survival techniques learned in the jungles of Southeast Asia.
Originally considered a career killer in its original cut, wholesale editing of First Blood transformed Stallone's character from a wisecracking ass to a hardened, stoic action icon, the right man for the wrong times of a post-disco, post-recession America. First-time First Blood viewers will be surprised at the body count of one.
The same certainly can't be said of the sequels, as the guilt-obliterating outlook of Reagan-era society took the lead. 1985's Rambo: First Blood Part II witnesses John returning to Vietnam for a POW reconnaissance mission in exchange for a prison sentence pardon. Once the Soviets get involved (they apparently didn't learn their lesson in Rocky IV, which was playing on big screens down the hall that same year), only a hail of gunfire, explosions, and rockets can wrap up the job.
The international havoc continued with 1988's Rambo III, as John leaves Thailand for involvement in the Soviet-Afghan War, supporting the Mujahideen in order to get close to a captured Colonel Trautman. Nine months after John Rambo's fictional involvement, the real-world conflict ended.
After the success of rehabilitating Rocky Balboa's reputation with the 2006 title movie, Stallone similarly pulled writer/director/star triple duty with 2008's Rambo. The film is even more fascinated with violence and commentary, as John, still in Thailand, leads a mission to Burma to save Bible-spreading missionaries. A decade later, Stallone finally brings it back home with Rambo: Last Blood, as he decorates his Arizona homestead with Home Alone-esque (or Death Wish 3, if you will) booby traps to defend against the Mexican cartel.
With the story of one man named John seemingly complete, we're now ranking all the Rambo movies by Tomatometer! —Alex Vo
#1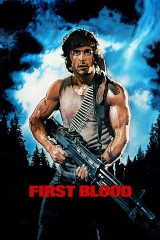 Critics Consensus:
Much darker and more sensitive than the sequels it spawned,
First Blood
is a thrilling survival adventure that takes full advantage of Sylvester Stallone's acting skills.
Synopsis:
Vietnam veteran and drifter John J. Rambo (Sylvester Stallone) wanders into a small Washington town in search of an old...
[More]
#2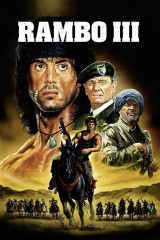 Critics Consensus:
Rambo III
finds its justice-dispensing hero far from the thoughtful drama that marked the franchise's beginning -- and just as far from quality action thriller entertainment.
Synopsis:
Col. Sam Trautman (Richard Crenna) travels to Thailand, hoping to convince veteran John Rambo (Sylvester Stallone) to accompany him on...
[More]
#3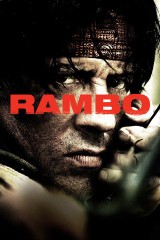 Critics Consensus:
Sylvester Stallone knows how to stage action sequences, but the movie's uneven pacing and excessive violence (even for the franchise) is more nauseating than entertaining.
Synopsis:
Having long-since abandoned his life as a lethal soldier, John Rambo (Sylvester Stallone) lives a solitary life near the Thai...
[More]
#4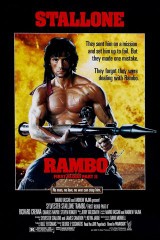 Critics Consensus:
First Blood Part II
offers enough mayhem to satisfy genre fans, but remains a regressive sequel that turns its once-compelling protagonist into just another muscled action berserker.
Synopsis:
John Rambo (Sylvester Stallone) is doing hard time in jail when his former boss, Col. Troutman (Richard Crenna), offers him...
[More]
#5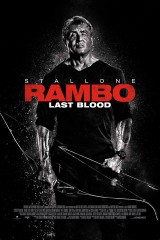 Critics Consensus:
Like the sequels that preceded it,
Rambo: Last Blood
is content to indulge in bloody violence at the expense of its main character's once-poignant story.
Synopsis:
Vietnam War veteran John Rambo tries to find some semblance of peace by raising horses on a ranch in Arizona....
[More]