---
Best-Reviewed Movies 2020: Australia
The Invisible Man may not seem like an Aussie film at first glance – it takes place in the U.S., is headlined by Americans Elisabeth Moss, Aldis Hodge, and Storm Reid, and was produced by Jason Blum. But look a bit closer and you'll see the movie is a decidedly Down Under production: Written and directed by Aussie Leigh Whannell, co-produced by Australian company Goalpoast Pictures, shot in and around Sydney, co-starring Aussie thesps like Harriet Dyer (that knife scene!), and crafted by a largely Aussie crew. It tops a list of five films that speak to the absolutely stellar year for Australian cinema (one that will continue with the release of the acclaimed The Dry, starring Eric Bana, this year). Of particular note are two incredible debuts from women filmmakers: Shannon Murphy's moving coming-of-age story Babyteeth and Natalie Erika James' poignant and terrifying look at dementia, the horror film Relic.
The order of the rank below reflects the Adjusted Score as of February 28, 2021. Scores might change over time.
#1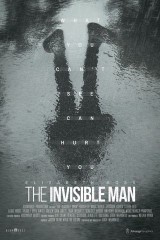 Critics Consensus:
Smart, well-acted, and above all scary,
The Invisible Man
proves that sometimes, the classic source material for a fresh reboot can be hiding in plain sight.
Synopsis:
After staging his own suicide, a crazed scientist uses his power to become invisible to stalk and terrorize his ex-girlfriend....
[More]
#2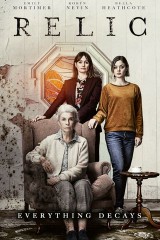 Critics Consensus:
Relic
ratchets up its slowly building tension in an expertly crafted atmosphere of dread, adding up to an outstanding feature debut for director/co-writer Natalie Erika James.
Synopsis:
A woman links her mother's increasingly volatile behavior to an evil presence at their family's decaying country home....
[More]
#3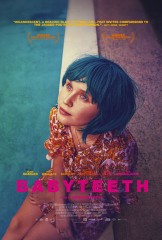 Critics Consensus:
Powerfully acted and sensitively directed,
Babyteeth
offers audiences a coming-of-age story that's messier -- and more rewarding -- than most.
#4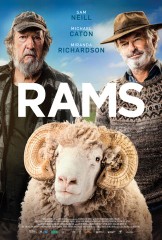 Critics Consensus:
A rare remake that preserves the heart of the original,
Rams
draws on the chemistry of its talented veteran stars to explore complicated -- and often comedic -- sibling ties.
Synopsis:
In remote Western Australia, two estranged brothers, Colin (Sam Neill) and Les (Michael Caton), are at war. Raising separate flocks...
[More]
#5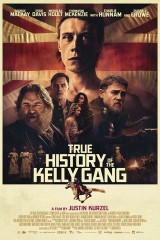 Critics Consensus:
Its unusual approach won't be for all viewers, but
True History of the Kelly Gang
takes a distinctively postmodern look at Australia's past.
Synopsis:
An exploration of Australian bushranger Ned Kelly and his gang as they attempt to evade authorities during the 1870s....
[More]