This week at the movies, we've got a woman at war (The Rhythm Section, starring Blake Lively and Jude Law) and a witch in the woods (Gretel & Hansel, starring Sophia Lillis and Alice Krige). What are the critics saying?
---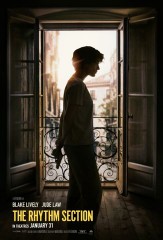 One of the most notable things about this week's The Rhythm Section is that it's only the third non-James Bond film that Eon Productions has ever undertaken, which, all things considered, is rather appropriate, considering it's also based on a series of novels about a super-spy. The hero in this ostensible franchise-starter is a woman named Stephanie Patrick (Blake Lively), who begins the film as an Oxford grad-turned-junkie prostitute after her family is tragically killed in a plane crash. When a journalist approaches Stephanie with information that the crash was no accident, she sets out on a path of revenge against the terrorists who planned it. Critics say The Rhythm Section earns points for making Stephanie relatable, as she stumbles through her missions the way a novice assassin believably might, but the action feels uninspired and perfunctory, and the screenplay, adapted by Mark Burnell from his own novel, feels like it's simply going through the motions to get Stephanie from one messy set-piece to the next. The people behind 007 may have been hoping to strike gold with another thrilling franchise, but with little to set the film apart from any number of other revenge/vigilante thrillers like it, there isn't much left to drive demand for a sequel, let alone an entire series.
---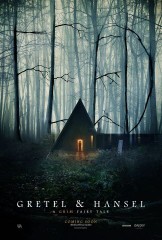 We haven't even spent an entire month in 2020 yet, but we're already getting our fourth big horror release of the year in this week's Gretel & Hansel. Like last week's The Turning, this one is also rooted in classic literature, as it offers a new take on the well-known fairy tale by the Brothers Grimm. Sophia Lillis plays 16-year-old Gretel, who, along with her brother Hansel (Samuel Leakey), has been sent into the woods in search of a convent to take them in, since their destitute mother can no longer provide for them. Of course, as anyone familiar with the source material might predict, the pair happen upon a mysterious cabin en route and, tempted by the feast they spy inside, decide to pull up a couple of chairs and hang out with the creepy woman who lives there… and who might be a witch looking to fatten them up and eat them later. Director Oz Perkins is no stranger to horror — his previous films include I Am the Pretty Thing That Lives in the House and The Blackcoat's Daughter  — and he does his best to craft an atmosphere-driven arthouse chiller, but most critics say Gretel & Hansel is far too leisurely paced and devoid of real terror that it loses steam quickly and never quite recovers. There are bright spots here: Sophia Lillis's acting chops are on full display, Alice Krige is suitably unsettling as Holda the witch, and pretty much everyone — even those who generally didn't like the film — has nothing but great things to say about the film's lush imagery and stunning cinematography. Ultimately, though, fans of traditional horror fare may find the film's deliberate pacing and third-act liberties with the source material a bit too much to swallow.
---
Also Opening This Week In Limited Release
---
Like this? Subscribe to our newsletter and get more features, news, and guides in your inbox every week.