Join us weekly as Rotten Tomatoes reports on what's indie features are streaming. From promising releases by new voices to experimental efforts from storied filmmakers – or perhaps the next indie darling to go the distance for end-of-year accolades – we will break it all down for you here each week.
---
For the foreseeable future, the specialty box office and all theatrical releases will be on hold as we all make efforts to socially distance ourselves and reduce the spread of the COVID-19 coronavirus. With that in mind, we have reshaped our Indie Fresh List to reflect the specialty box office releases that are newly available on streaming services and VOD. This week we have a story about an aspiring chef who uses food to unite his family, a Sundance standout about high school cliques, and a gory, dark comedy about patricide. In our Spotlight section, we call back to an award-winning atmospheric horror story from the filmmakers behind The Witch.
---
Streaming This Weekend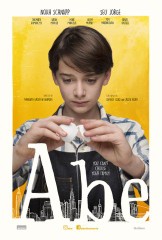 Stranger Things' Noah Schnapp stars in this dramedy about an aspiring chef who hopes to mend the schism between the two sides of his family. The son of Palestinian and Israeli agnostics, Abraham (Schnapp) has a hard time getting his deeply devote grandparents to sit at the same table without an argument. Using his love of food and new exposure to multicultural mash-up cuisine, "Abe" looks to repair his familial strife at the dinner table. Following his efforts is "an appetizing fusion of diverse influences," according to Justin Lowe of The Hollywood Reporter.

Available to rent or buy now on Google Play, iTunes, and Vudu.
---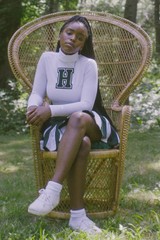 Teen angst gets a fresh update in our second film this week, which premiered at the Sundance Film Festival. Tayarisha Poe's feature film debut is an entertaining exploration of five underground cliques at a prestigious boarding school. Starring Lovie Simone as the titular Selah, the film feels like a welcome update to teen favorites like Heathers or Cruel Intentions. "Poe's film exhibits far more originality than we normally see in the genre… But it is Lovie Simone's cool intensity and Celeste O'Connor's initial smitten bewilderment that turns into her own brand of confidence that ignite Selah and the Spades," writes Laura Clifford of Reeling Reviews.

Available to stream now on Amazon.
---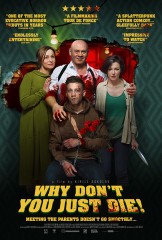 An arresting action-comedy that grabs you from the first frame, Why Won't You Just Die! was the toast of the genre film circuit in 2019. In it, we follow Matvey as he tries to kill his girlfriend's father; the reason for his murderous aims and why it proves to be so difficult are carefully teased through clever flashbacks. Star Aleksandr Kuznetsov, led by writer-director Kirill Sokolov, shines in this dark comedy with uber-violent imagery. Nicholas Bell of IonCinema.com wrote, "An action-packed, gory chamber piece… Sokolov makes an immediate name for himself with a revenge comedy as memorable as it is familiar."

Available to rent or buy April 20th on iTunes. 
---
Fresh & Available Now on VOD – Spotlight Pick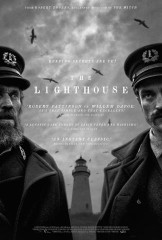 Dropping on Amazon Prime Video on Thursday is the Oscar-nominated black & white horror tale The Lighthouse. It hits perhaps a little too close to home given the current situation, but watching Robert Pattinson and Willem Dafoe go crazy in a remote lighthouse might serve as a reminder of just how bad things could be. Following up his cult smash hit The Witch, Robert Eggers' sophomore effort is a rain-soaked fever dream in which Pattinson and Dafoe star as two lighthouse keepers – or "wickies" – who are beset and tormented by unseen, or perhaps imaginary, dark forces while cut off from the outside world, with only their uneasy cohabitation to keep them sane. Or not. Heavily influenced by the early 20th-century painter Andrew Wyeth, Eggers (who co-wrote the film with his brother Max Eggers) utilizes 19th-century filming techniques and vintage camera equipment to give the film its distinctive period aesthetic. Lewis Knight of the Daily Mirror describes the film as "[A] gothic, dark fairy-tale, incomprehensible…and incredibly elusive throughout, which only serves to make it more hypnotic as it weaves its dark web before it reaches its chilling climax."

Available to stream now on Amazon; available to rent or buy on FandangoNow, Google Play, iTunes, and Vudu.
---
Along with…
---
Thumbnail images by Arrow Video, Amazon Films, Blue Fox Entertainment