This week at the movies, we've got a retiring kingpin (The Gentlemen, starring Matthew McConaughey and Hugh Grant) and a bedeviled babysitter (The Turning, starring Mackenzie Davis and Finn Wolfhard). What are the critics saying?
---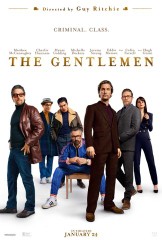 Director Guy Ritchie has spent the past several years helming big-budget Hollywood projects like the Sherlock Holmes movies, The Man from U.N.C.L.E., 2017's King Arthur: Legend of the Sword, and last year's live-action remake of Disney's Aladdin. But it's worth remembering that he initially made a name for himself with sprawling crime capers led by ensemble casts, like Lock, Stock and Two Smoking Barrels and Snatch. Much like Rian Johnson did recently with Knives Out, Ritchie returns to his roots this week with The Gentlemen, hoping to recapture the same magic that made him a studio darling. Matthew McConaughey leads the way as Michael "Mickey" Pearson, an American ex-pat in London who rules over a vast marijuana empire. When Mickey decides he wants to sell off his business and retire, a number of interested parties emerge, setting off a war of double-crosses as everyone struggles to get the upper hand. In other words, this is classic Guy Ritchie territory, and most critics say it's a witty, entertaining, fast-paced comedy that benefits from some top-notch talent, particularly Hugh Grant and Colin Farrell at their scenery-chewing best. That said, Ritchie's penchant for colorful language and tendency to play sordid situations for laughs — bestiality, casual and frequent racism, and a rape figure into the narrative here — aren't for everyone, so it's likely to shock anyone only familiar with his more mainstream fare.
---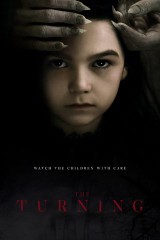 Henry James' classic novella The Turn of the Screw is one of the most famous examples of open-ended gothic horror, and it's been the subject of classroom debates ever since it was first published in 1898. So it's fitting that it has seen numerous screen adaptations, many of which offer different interpretations of what exactly the story communicates. The latest is this week's The Turning, brought to us courtesy of director Floria Sigismondi (The Runaways, Marvel's Daredevil, The Handmaid's Tale), who updates the story for a 1990s setting, and critics say it's unnecessary and unnecessarily frustrating. Mackenzie Davis stars as Kate, the new nanny to orphaned high-society siblings Miles (Finn Wolfhard) and Flora Fairchild (Brooklynn Prince), who live on a large, spooky estate in Maine in the care of their maid. Kate quickly discovers that neither the children nor the house is quite normal, and when mysterious things begin to happen, she finds herself ill-equipped to make sense of any of it. Unfortunately, the critics largely also failed to make much sense of the film, which fails to generate much dread from its repeated images of creepy doll faces and ghostly specters in the distance en route to a baffling climax. James' original story is clearly meant to inspire discussion, but The Turning isn't likely to spark much other than bewilderment and maybe a little regret.
---
Also Opening This Week In Limited Release
---
Like this? Subscribe to our newsletter and get more features, news, and guides in your inbox every week.