This weekend at the movies, we've got a crying woman (The Curse of La Llorona, starring Linda Cardellini and Raymond Cruz), the power of prayer (Breakthrough, starring Chrissy Metz and Josh Lucas), and, well, penguins (Disneynature: Penguins, narrated by Ed Helms). What are the critics saying?
---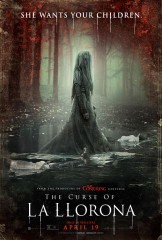 If you're looking for inspiration for a new horror film, turning to folklore isn't a bad idea, considering parents have been keeping their children in check with scary stories for generations. Producer James Wan thought it was a good idea, anyway, and the end result is this week's The Curse of La Llorona, based on a well-known Mexican legend about the vengeful spirit of a scorned woman whose cries of anguish are said to bring misfortune to anyone who hears them. The film stars Linda Cardellini as a widowed mother and social worker who, skeptical of La Llorona's existence, eventually finds herself and her children terrorized by the spirit and must work with a local faith healer (Raymond Cruz) to free herself from the curse. Unfortunately, critics weren't particularly thrilled — or chilled — by the latest would-be entry in the Conjuring universe, calling into question the unsophisticated storytelling and director Michael Chaves' frequent and excessive use of jump scares. The character's folk-tale origins certainly carry a lot of potential, but very little of it is realized in The Curse of La Llorona.
---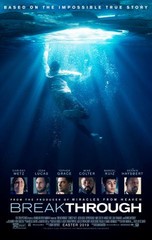 Faith-based movies are being made and released more frequently than ever, but they rarely come with the kind of mainstream-friendly cast that Breakthrough boasts, and you can go a long way when you've got solid, experienced performers on board. Chrissy Metz (This Is Us) and Josh Lucas play Joyce and Brian Smith, adoptive parents to John (Marcel Ruiz), a 14-year-old from Guatemala. They're also Evangelical Christians, so when John falls into a coma after suffering a near-death drowning accident, they set about praying for his recovery alongside their community, who has rallied around them. The film is based on a true story, and inspirational Christian movies never end sadly, so you can guess how everything turns out, but critics don't entirely seem to mind. They say the story is appropriately uplifting and the cast, which includes Mike Colter (Luke Cage), Topher Grace, and Dennis Haysbert, all put in strong work. It's all a little predictable, and it's not especially nuanced, but the right performances from a capable cast can do a lot to make up for some narrative and thematic shortcomings.
---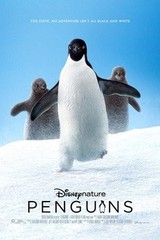 Sure, Disney's got all the Marvel blockbusters and the Star Wars movies and the Pixar movies (and, now, everything under Fox), but they've also quietly been making a name for themselves as one of the foremost purveyors of great nature documentaries on the big screen, too. The latest in that vein is Penguins from Disneynature, which is billed as a "coming-of-age" story that follows a single male Adélie penguin in Antarctica as he sets out to find a mate and start a family of his own. Critics say that the film, co-directed by Alastair Fothergill of the groundbreaking Planet Earth and related series, is playful and entertaining for younger viewers, and its beautiful cinematography is a testament to the herculean effort put forth by the production's dedicated photographers. In fact, even if the story being told is somewhat familiar to some viewers, particularly those who have seen Planet Earth, the stunning imagery alone may be worth the price of admission.
---
Also Opening This Week In Limited Release
---
Like this? Subscribe to our newsletter and get more features, news, and guides in your inbox every week.