This weekend at the movies, we've got federal agents in peril (Sicario: Day of the Soldado, starring Benicio Del Toro and Josh Brolin) and NBA stars in prosthetics (Uncle Drew, starring Kyrie Irving and Shaquille O'Neal). What are the critics saying?
---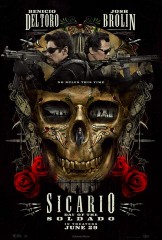 2015's Sicario certainly isn't an easy watch, but critics lauded director Denis Villeneuve's 2015 crime drama as a hard-hitting thriller with a powerful topical punch — and now its story continues with a sequel, Sicario: Day of the Soldado. Villeneuve and star Emily Blunt are both out this time around, but incoming director Stefano Sollima (Suburra) still has returning co-leads Josh Brolin and Benicio Del Toro to work with, as well as another timely storyline pitting their CIA operative characters against Mexican drug cartels moving inventory — and terrorists — across the southern border. Unfortunately, while much of what makes up Day of the Soldado will be familiar to fans of Sicario, critics say this follow-up is missing just a little of what made the original so thought-provoking; by taking a more action-oriented approach, this sequel risks wandering into the wish-fulfillment realm of frustrated foreign policy cinema occupied by bombastic films like Rambo: First Blood Part II. It still makes for a solid action outing, but one perhaps seen apart from its predecessor — and with a heavy grain of salt in these politically charged times.
---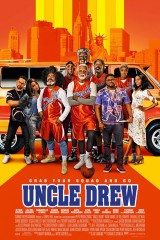 With the notable exceptions of Space Jam, Dennis Rodman's oeuvre, and Kareem Abdul-Jabbar's classic work in Airplane!, it isn't often that professional basketball players make the leap to big-screen stardom. But when life gives you lemons, you make lemonade — and when Kyrie Irving gave Pepsi a hit series of web shorts in which basketball stars in old-age makeup schooled unsuspecting opponents, Pepsi made itself a feature-length comedy out of the idea. Enter this weekend's Uncle Drew, in which Irving and fellow NBA vets Shaquille O'Neal, Chris Webber, Reggie Miller, and Nate Robinson pile on the prosthetics for a story about a pair of streetball rivals (Lil Rel Howery and Nick Kroll) in a battle for playground supremacy. Considering it's based on a high-concept soft drink ad, critics say it's reasonably successful as a crowd-pleasing sports comedy, even if its get-the-gang-back-together premise is overly familiar and the novelty of old-timers dunking quickly wears thin. Uncle Drew will likely satisfy NBA fans in search of some off-season action and curious moviegoers looking for light entertainment, provided their expectations are somewhat tempered.
---
What's New on TV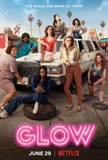 Fearlessly led by its excellent ensemble, GLOW's second season adds a new layer of drama without sacrificing its self-effacing, delightfully silly humor.
---
Also Opening This Week In Limited Release