This week at the movies, we've got a financial crisis (Money Monster, starring George Clooney and Julia Roberts) and a supernatural souvenir (The Darkness, starring Kevin Bacon and Radha Mitchell). What do the critics have to say?
---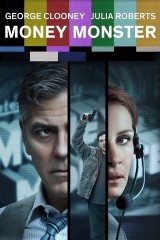 A topical thriller that takes on both glib TV infotainment and Wall Street greed, Jodie Foster's latest directorial effort is a movie with a lot on its mind. However, critics say Money Monster works best as a showcase for George Clooney and Julia Roberts, whose commanding performances help to balance the film's occasional overreach. When the latest pick from TV stock pundit Lee Gates (Clooney) mysteriously tanks, an angry investor holds the show's crew hostage on-air; it's up to Gates and producer Patty Fenn (Roberts) to diffuse the situation and find out what happened to the stock. The pundits say Money Monster isn't always plausible, but it's suspenseful and sometimes darkly funny.
---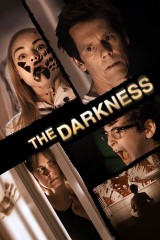 When it comes to The Darkness, critics have been left in the dark — the film wasn't screened for reviewers prior to its release in theaters. Kevin Bacon and Radha Mitchell star as a couple who unwittingly unleash a malevolent force on their home after a trip to the Grand Canyon. Hey everybody, guess the Tomatoemeter!
---
Also Opening This Week In Limited Release