This week at the movies, we've got a misunderstood sorceress (Maleficent: Mistress of Evil, starring Angelina Jolie and Elle Fanning) and apocalypse survivors (Zombieland: Double Tap, starring Jesse Eisenberg and Emma Stone). What are the critics saying?
---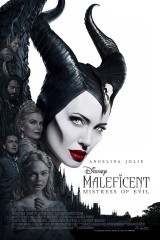 Disney's efforts to reinterpret their classic animated films as live-action fare have been a little hit-or-miss with critics, as we saw as recently as this past summer, but they still do pretty well at the box office. This was the case when the current remake trend kicked off with 2010's Alice in Wonderland and continued with the studio's next effort, 2014's Maleficent, which only scored 53% on the Tomatometer but made over $750 million and became Angelina Jolie's highest-grossing movie ever. It's unclear if this week's follow-up, Maleficent: Mistress of Evil, will be as big of a commercial success, but critics say it's about on par with its predecessor. This time around, Jolie's titular misunderstood Disney villain finds herself at odds with her goddaughter Princess Aurora's (Elle Fanning) future in-laws, who seek to separate the worlds of human and fairies for good. Co-stars Imelda Staunton, Sam Riley, and Juno Temple all return to reprise their roles, joined by newcomers Michelle Pfeiffer, Chiwetel Ejiofor, and Ed Skrein, and critics say they do admirable work with the material. But the fact remains that the storytelling feels rather perfunctory, and the film makes only feeble attempts to grapple with some of the weightier themes it evokes. The visuals are as spectacular as they were the first time around, and Jolie and Pfeiffer in particular are fun to watch, but this may please only the biggest fans of Maleficent's recent realignment as someone to root for.
---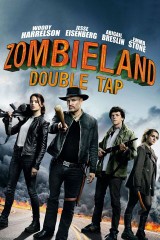 It's been 10 years since the end of the long-running Zombieland saga, which had seen its empire rise to one movie, and one failed Amazon pilot. But the media landscape has changed a lot in the intervening decade: The Walking Dead premiered, Resident Evil games got bad, and then good again, and Brad Pitt solved World War Z. Frankly, we are up to here with zombies. And just as the dead keep coming back in some half-baked metaphor, so too does a quality comedy sequel script rise to the top in this biz, insisting to be given life. Woody Harrelson, Jesse Eisenberg, Emma Stone, and Abigail Breslin are back reprising their geographically-named zombie slayer roles, who have all moved into the White House and transformed it into an impregnable fortress. But when love's many splendored machinations threaten to tear the group asunder, it's back on the road for more misadventures, involving powered-up undead, doppelganger crews, Rosario Dawson as an Elvis-loving hotel proprietress, and Zoey Deutch's scene-stealing ditz. Critics can be tough on comedies, especially their sequels, but here's one zombie follow-up that works, even if it's got less teeth in its bite. Zombieland: Double Tap has the creative "survival rules" graphics. It's got splatter, and it's got slapstick. The chemistry between the four leads is just as top-shelf as in the first, but the expanded cast is push-and-pull. Some new characters not only get the laughs but also reveal new dimensions in the established crew, while others detract from the flow of the film. Nearly unanimous is praise for Deutch, as the improbable survivor Madison, with some calling her a comedy revelation. Also on everyone critic's mind: Stick around during those credits. It's a doozy.
---
Also Opening This Week In Limited Release
---
Like this? Subscribe to our newsletter and get more features, news, and guides in your inbox every week.