Join us weekly as Rotten Tomatoes reports on what's opening, expanding, and coming to the specialty box office. From promising releases from new voices to experimental efforts from storied filmmakers – or perhaps the next indie darling to go the distance for end-of-year accolades – we will break it all down for you here each week in Fresh Indie Finds. 
---
This week at the specialty box office, we focus on three dark new films that will terrify you in exciting, original, and confronting ways. Fun, right? Walton Goggins plays a snake-charming faith healer with a dark disposition in Them That Follow; Octavia Spencer plays the meddlesome teacher of a star student who may be hiding a secret in Luce; and director Jennifer Kent chronicles the horrors of colonization in Australia for her The Babadook follow-up, The Nightingale. In our indie trailer section, we see have our first look at Robert Pattinson – OK, fine, Battinson – in The Lighthouse and the first trailer for a Sundance standout.
Opening This Weekend
---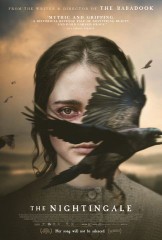 Jennifer Kent's The Nightingale is visceral, disturbing, and – according to many critics – required viewing. An Irish indentured convict in colonial Australia, Clare (Aisling Franciosi), is subjected to the worst tortures imaginable at the hands her captor/employer British lieutenant, Hawkins (Sam Claflin). Left for dead after a brutal attack, Clare awakens hell-bent on retribution. She enlists – with some force – the help of an Indigenous man named Billy (Baykali Ganambarr) to track her prey, and we follow along her arduous trek through the Tasmanian wilderness in pursuit. It's a difficult but profound film, writes Los Angeles Times critic Justin Chang of the film that's currently Certified Fresh at 80%. Kent told us at the Sundance Film Festival that her frank and unsparing approach to the material, which has divided some audiences, is all "in service to the story," adding that "it [was] a really brutal time. But I think [the time] where we're living now is brutal."

Playing New York and Los Angeles this weekend and expanding to limited screens August 9. 
---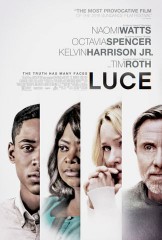 We called out Octavia Spencer's complex portrayal of a concerned schoolteacher in Luce as one of the standout performances from Sundance early this year, and soon audiences will see why. She's that good – but so is the film, according to critics. The story is simple but deep, adapted from an acclaimed play by J.C. Lee; Katie Walsh of the Chicago Tribune says it's a "contained drama that contains the whole nation, where every character represents an aspect of how race, class and justice collide in this country." Luce (Kelvin Harrison Jr.) is a star student-athlete and model teen in every way; he's also a former African child soldier who was adopted by an affluent white family. Spencer's Harriet Wilson, the boy's English teacher, sounds the alarm after reading a school report Luce writes in which he seems to advocate revolutionary violence, and we follow along as she, Luce, his adoptive parents (Naomi Watts and Tim Roth), and the community try to figure out what to do with this new information.

Playing New York and Los Angeles this weekend, expanding to limited screens on Aug 9. 
---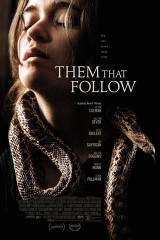 Walton Goggins has been the sinister "cowboy type" on our TV screens for the last 20 years on shows like Justified, The Shield, and Sons of Anarchy (also on the big screen in flicks like Tarantino's The Hateful Eight). The veteran actor has come into his own recently with some outside-the-box indie performances, including his recent turn in Them That Follow. Goggins is charismatic and terrifying as the leader of an Appalachian faith-healing community, well matched by the likes of Olivia Colman (The Favourite), Alice Englert (Beautiful Creatures), and Booksmart standout Kaitlyn Dever. Though those with ophidiophobia (fear of snakes) should steer clear, a number of critics say this is a church worth visiting. Kenneth Turan of the Los Angeles Times calls it an "ambitious and impressive independent production, where the creation of mood and place is so convincing it enables us to buy into a richly melodramatic plot about a taboo romance."

Playing New York this weekend, expanding to limited screens Aug 9.
---
Fresh and Still in Theaters
---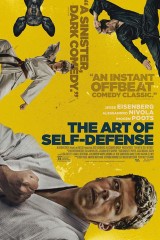 Spotlight Pick!

Certified Fresh and still in theaters, Jessie Eisenberg's dark comedy The Art of Self Defense provides a hilarious take on the awkward loner. The Social Network star plays an alienated office accountant who, after he is assaulted, joins a more-than-meets-the-eye karate dojo and follows the teachings of its unorthodox sensei to defend himself. Writer-director Riley Stearns' script and Eisenberg's deadpan comedic timing make one think of what Yorgos Lanthimos would have created if tapped to remake The Karate Kid. Brimming with satirical swipes at toxic male behavior, Joey Magidson of AwardsCircuit.com calls it "The best skewering of masculinity since Fight Club."
---
Spotlight Pick!

Lulu Wang's acclaimed dramedy about a beautiful lie expands to a bunch of new cities and screens this week, so if you haven't been able to catch it yet now is your chance. The movie is Certified Fresh at 99% and is already proving to be the indie breakout story of the year at the specialty box office. It's a simple tale, beautifully told: New Yorker Billi (Awkwafina) returns to China when her family gets the news her grandmother is dying; the twist is that no one is telling grandma, and everyone's heading to Changchun on the pretense of attending the wedding of a cousin who's rushing to the altar, reluctantly, to make it all happen. Check out our interview with Wang about the film as well as our chat with Awkwafina about the movies she likes to watch with her own grandma.
Along with…
---
New Indie Trailers
---
The Lighthouse (2019) 90% 
Willem Dafoe and Robert Pattinson are lighthouse keepers trapped on a remote island in Robert Eggers' follow-up top The Witch. Things get weird.
---
Monos (2019) 93%
This acclaimed festival favorite from director and co-writer Alejandro Landes plays like a Brazilian Lord of the Flies – but about 1,000 times bloodier.
---
Ms. Purple (2019) 87% 
Gook filmmaker Justin Chon is behind this quiet and well-reviewed film, which tells the story of a Koreatown karaoke hostess dealing with the impending death of her ailing dad.
---
Like this? Subscribe to our newsletter and get more features, news, and guides in your inbox every week.