This week, Zach Braff's remake of Going in Style opens side-by-side with the latest Smurfs movie — and clearly, your 6-year-old is going to be more interested in a heist movie starring a trio of octogenarians than an animated feature about friendly Belgian gremlins. With that in mind, Christy Lemire offers a parent's perspective on both of them, along with a new movie on DVD you should probably avoid, but isn't terribly offensive for your kids if you happen to have horrible taste in movies and decide to watch it anyway.
---
NOW IN THEATERS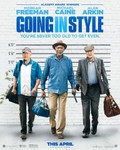 Rating: PG-13, for drug content, language and some suggestive material.
Director Zach Braff has remade the 1979 comedy of the same name starring George Burns, Art Carney, and Lee Strasberg as elderly, lifelong friends who rob a bank. This time, Michael Caine, Morgan Freeman, and Alan Arkin play elderly, lifelong friends who rob a bank – but instead of doing it for kicks, as was the case in the original, they do it out of revenge. There's quite a bit of language throughout, as well as gunfire – some real, some blanks. Arkin's character engages in some hot and heavy frolicking with Ann-Margret's character, a pretty, flirty grocery store clerk. Part of the scheme involves a medical marijuana dealer, which leads to these old-timers getting high and having the munchies. And of course, at the center of all these antics is a massive, federal crime. Going in Style offers some decent laughs here and there, and the three stars are such pros and have such lovely chemistry with each other, they're enjoyable to watch – even if the movie itself is forgettable. I'd say this is fine for viewers around 10 or 11 and older.

---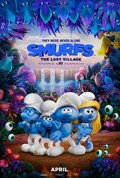 Rating: PG, for some mild action and rude humor.
The Smurfs are back, this time in an all-new animated adventure. Smurfette (voiced by Demi Lovato) wonders what her purpose is in life while every other Smurf's abilities are clear from their names alone: Brainy, Hefty, Jokey, etc. When she and her friends learn there's another whole village of Smurfs, they set off to find them – and to warn them that Gargamel (Rainn Wilson) is after them to drain them of their power. This is a vibrant and lively film with a valuable central message about female identity and empowerment. It's also about strong women supporting each other, as Smurfette finds and connects with a tribe of female Smurfs (voiced by Julia Roberts, Ellie Kemper and Michelle Rodriguez, among others). The humor is mostly light and playful and often extremely slapsticky. Kids will enjoy the cute and clever creatures. Gargamel flies into full-on, villainous rampages a couple of times, accompanied by dramatic music and lighting, which might seem slightly scary for extremely young kids. But mostly he's a buffoon whose bumbling schemes are played for laughs. This is better than it looks (and the Tomatometer might suggest). If you're looking for a movie the whole family can watch, this will be fine.

---
NEW ON DVD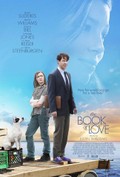 Rating: PG-13, for thematic content, language and drug material.
Viewers around 12 or 13 and older will be OK watching this ridiculous and contrived comedy, but surely there must be something better out there for you all to rent. Jason Sudeikis stars as an uptight architect who works through the loss of his pregnant wife (Jessica Biel) in a car accident by befriending an orphaned teen and helping her build a raft to sail across the Atlantic Ocean. Biel appears mostly in flashbacks as a quirky, colorful figure, while Maisie Williams from Game of Thrones is the feisty ragamuffin who helps him grieve, or see the good in the world again, or something. Director and co-writer Bill Purple deals with some heavy themes with his first feature: death and remorse, abuse and abject poverty. We see the crash that kills Biel's character from a couple different angles; later, we see Williams' character receiving cruel treatment from the uncle who's grudgingly agreed to be her guardian. There's also a lot of language and a couple of scenes in which Sudeikis' character either smokes or eats marijuana in a stew. Who knew you could do that?