A few scenes in Pixar's latest may scare the youngest viewers, and the Dwayne Johnson/Kevin Hart action comedy might be a little on the racy side. Check Christy's breakdown for more details, as well as her thoughts on a couple of new releases on home video.
---
NEW IN THEATERS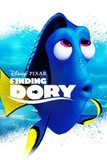 Rating: PG for mild thematic elements.
The sequel to the essential 2003 Pixar film Finding Nemo finds the forgetful fish Dory (voiced once again by Ellen DeGeneres) swimming across the Pacific Ocean to seek the parents she recently remembered she had. Along the way, she gets help from various sea creatures including old friends Marlin (Albert Brooks) and Nemo (Hayden Rolence), a reluctant octopus (Ed O'Neill) and a nearsighted whale shark (Kaitlin Olsen). It's funny and lively and visually wondrous, as we've come to expect from Pixar, with colors and details that are dazzlingly rich and vibrant. But there are ideas and moments here that might be scary for the littlest viewers, including flashbacks to Dory being separated from her parents when she was very young and feeling lost and alone within the massive ocean as she tries to reconnect with them. Parents, meanwhile, might get choked up at the prospect of being on the other side of that situation – and there's one shot toward the end that's just wrenching in its beauty. Dory and her friends are frequently in danger, but on the upside, they always find a way to help each other. And parents of children with disabilities or learning difficulties surely will find comfort in the film's thoughtful treatment of Dory's short-term memory loss. A great choice for the whole family.

---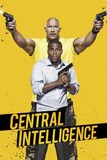 Rating: PG-13, for crude and suggestive humor, some nudity, action violence and brief strong language.
Dwayne Johnson and Kevin Hart team up in this surprisingly funny mismatched-buddy comedy. Johnson stars as a former high school nerd who's now a muscular man of mystery and action. Hart plays the classmate Johnson always looked up to: the one-time big man on campus who now realizes he peaked 20 years ago. There's a ton of gun violence here as the two team up to keep government secrets from falling into the wrong hands. Johnson's character also beats the daylights out of several people, all of whom are bad guys. (He's also frequently naked, both in flashbacks to his portly former self and as the rock he is today.) And there's quite a bit of language and racy humor. But Central Intelligence also has a strong anti-bullying message and an honest, warmhearted take on male friendship. Probably fine for kids around 13 and older.

---
NEW ON DVD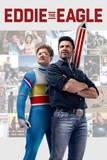 Rating: PG-13, for some suggestive material, partial nudity and smoking.
Tweens and older will be fine watching this feel-good, formulaic story about the unlikely athletic prowess of Michael "Eddie" Edwards, who competed in the 1988 Olympic Winter Games in Calgary as the first British ski jumper since the 1920s. What he lacked in natural physical ability he made up for in fearlessness and heart. It's a pretty harmless story for the whole family for the most part, except for a couple of racy scenes. One features Eddie's reluctant coach, a former American ski jumping great (Hugh Jackman), comparing the dynamics of takeoff to having sex with Bo Derek, complete with fake orgasm. The other scene takes place in a sauna where several hunky, Scandinavian ski jumpers are unwinding in little more than skimpy towels. Also, Jackman's character smokes and sips from a flask pretty much non-stop. (It's shorthand to indicate how rebellious he is.) But the movie also has some worthwhile messages about perseverance, self-confidence and drive. Back when it screened for critics, I brought my 6-year-old son with me and he enjoyed Eddie's slapsticky antics. (He falls a lot, from various heights.)

---