This week at the movies, we've got a racing rivalry (Ford v Ferrari, starring Matt Damon and Christian Bale), angelic agents (Charlie's Angels, starring Kristen Stewart and Naomi Scott), and conniving conman (The Good Liar, starring Helen Mirren and Ian McKellen). What are the critics saying?
---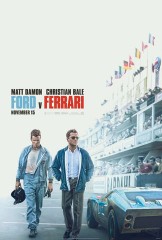 Director James Mangold is no stranger to the Oscars, his most recent film Logan having earned him a Best Adapted Screenplay nomination, and he looks poised to make some noise again at the next ceremony with his latest film, Ford v Ferrari. The last time Mangold took on a story based on true events — the 2005 Johnny Cash biopic Walk the Line, specifically — the end result was five Academy Award nominations, and based on the reception to Ford v Ferrari so far, it's not out of the question to assume more nominations are in the cards. Matt Damon and Christian Bale star as legendary car designer Carroll Shelby and British racecar driver and engineer Ken Miles, respectively, who were hired by the Ford Motor Company after its president, Henry Ford II, felt slighted by Ferrari owner Enzo Ferrari pulling out of a business deal between the two companies. Shelby and Miles' mission? To develop and race a car that would defeat Scuderia Ferrari in the 24 Hours of Le Mans race in 1966. Critics say Ford v Ferrari not only delivers on the pulse-pounding action on the race track but also serves up outstanding performances from Damon, Bale, and their supporting cast, as well as a crowd-pleasing story infused with plenty of human intrigue. Even if you aren't an auto enthusiast, this is likely to be a satisfying drama that maybe doesn't take many risks but hits almost all the right notes.
---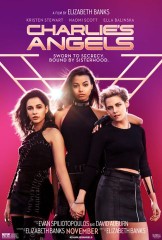 Elizabeth Banks did a pretty respectable job when she made her feature directorial debut with Pitch Perfect 2 in 2015, so for her sophomore effort, she decided to help revive and reinvent a classic franchise with similar female bonding themes. Charlie's Angels began as a television series back in the mid- to late-1970s and found new life in a pair of cheeky, early 2000s action flicks starring Cameron Diaz, Lucy Liu, and Drew Barrymore — both revolved around a trio of female agents who specialized in investigation and espionage and were commanded by a mysterious man named Charlie. In this modern update, the angels (or would-be angel, in one case) are played by Kristen Stewart, Ella Balinska, and Naomi Scott, and they comprise just one team of many around the world who all take orders from various "Bosleys" — their own is played by Banks herself. When one of the trio discovers the company she works for is developing a potentially dangerous technology, she unwittingly stumbles upon a conspiracy that the Angels must work to unravel. Critics say Charlie's Angels is an earnest effort from all involved, with a particularly sprightly performance from Kristen Stewart, but it's also a little disappointingly rote, as far as action fare goes, and it doesn't make the greatest case for why it was revived. That said, it's energetic, breezy, and appropriately cheeky, even if it is formulaic, and it may be just fun enough to pass the time for most.
---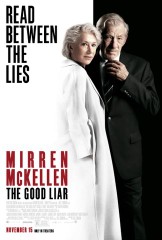 Ian McKellen and Helen Mirren are two of modern cinema's most celebrated and revered actors, so it may surprise some to learn that, between their extensive resumes, they have yet to share the screen together. That all changes this week with The Good Liar, a twisty, dramatic thriller that critics say doesn't quite live up to the talents of its two esteemed stars. McKellen plays a veteran conman who sets his sights on a wealthy widower (Mirren) and inserts himself into her life. As he dodges her suspicious grandson, the elder pair grow closer, but his past threatens to catch up with him and bring the whole scheme crashing down. Critics say The Good Liar, directed by Bill Condon (Beauty and the Beast, Mr. Holmes), just misses the mark; though both McKellen and Mirren are magnetic on screen, the story twists itself into impossible knots in its efforts to squeeze intrigue out of what amounts to a fairly basic premise, and the end result may be a little difficult for some viewers to swallow. Though it sports all the trappings of a classic mystery, it only halfway meets its ambitious goals and ends up feeling like a pulpier take on better-executed films.
---
Also Opening This Week In Limited Release
---
Like this? Subscribe to our newsletter and get more features, news, and guides in your inbox every week.