This week at the movies, we've got a man on a mission (Dark Waters, starring Mark Ruffalo and Anne Hathaway) and an animated adventure (Playmobil: The Movie, featuring the voices of Anya Taylor-Joy and Daniel Radcliffe). What are the critics saying?
---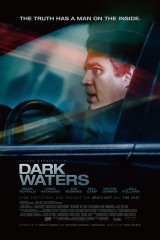 As if we didn't already have enough reasons to be fed up with gigantic, multinational corporations, director Todd Haynes' drama Dark Waters reminds us there's plenty more to keep the fires stoked. Based on a 2016 New York Times Magazine article, the film recounts how a corporate attorney named Robert Bilott (played by Mark Ruffalo), whose firm represented corporations like the DuPont chemical company, transformed into an environmental crusader when he discovered what DuPont's production of Teflon was doing to farm cattle — and later, humans — in West Virginia. Part mystery, part courtroom drama, Dark Waters has earned high praise from critics, who call the film a powerful, timely, and ultimately infuriating condemnation of predatory corporate practices. Not prone to extravagant dramatic touches, Haynes manages to craft a heady underdog story that maintains a steady course, sticks to the facts, and pulls an understated but moving performance from Mark Ruffalo. If you're looking for fireworks, you won't get those here, but this story is an important one, and it manages to shine all the same.
---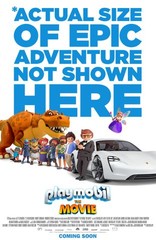 In 2014, The LEGO Movie proved it was possible, however improbable, to craft an engaging, entertaining film from source material that isn't inherently narrative in nature. That film wasn't the first to make the attempt, and it certainly won't be the last, as evidenced further by this week's Playbmobil: The Movie. Adapted from the popular German toy line first introduced in the 1970s, the film centers on a young woman (played by Anya Taylor-Joy) whose younger brother (Gabriel Bateman) is magically transported to an animated dreamland, compelling her to follow him and traverse landscapes populated by pirates, gladiators, and other fanciful creatures to rescue him. Unfortunately, critics say Playmobil is a regrettably mediocre outing that offers little aside from a barrage of colorful images and a brisk but ultimately generic and uninspired story. Never mind that Harry Potter himself (Daniel Radcliffe) lends his voice to James Bond-like secret agent, or that singers like Meghan Trainor and Adam Lambert are on hand to belt out musical numbers; according to the reviews, Playmobil is a whole lot of flash and glitter with very little behind it.
---
Also Opening This Week In Limited Release
---
Like this? Subscribe to our newsletter and get more features, news, and guides in your inbox every week.