This week at the movies, we've got a space odyssey (Ad Astra, starring Brad Pitt and Ruth Negga), a royal visit (Downton Abbey, starring Hugh Bonneville and Elizabeth McGovern), and a final vendetta (Rambo: Last Blood, starring Sylvester Stallone and Paz Vega). What are the critics saying?
---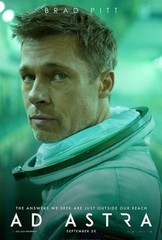 Director James Gray's previous work includes films like The Immigrant and The Lost City of Z, so he may not be the first person who comes to mind when you think "epic space drama." That said, Gray's quieter sensibilities may have worked to his benefit in his latest project, Ad Astra. Brad Pitt stars in the sci-fi mystery as an astronaut who embarks on a dangerous journey into space both to investigate an interstellar threat to Earth and to locate his missing father (Tommy Lee Jones), who undertook a similar mission decades earlier and disappeared. Critics say the film is an ambitious, beautifully photographed space adventure that balances big questions alongside more personal themes and does it fairly well. It may not quite stick the landing flawlessly, but Pitt turns in a noteworthy performance and Gray largely succeeds in grounding the epic scope in effective human drama. The end result is a more cerebral odyssey that still features enough thrills to please genre fans.
---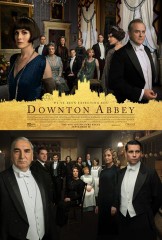 Downton Abbey, the wildly popular ITV series about the Lords, Ladies, and servants who populate the titular estate, ended its six-series run in 2015, and fans have been hungry for more ever since. Now, almost four years later, the world is finally getting what it asked for. Hugh Bonneville, Elizabeth McGovern, Michelle Dockery, Maggie Smith, and the rest of the cast are back for a big-screen continuation of the series, which finds the Crawleys and their staff blessed with a visit from the King and Queen of England themselves. A culture clash ensues, family rivalries heat up, and various relationships are put to the test — in other words, it's everything you might want and expect from a Downton Abbey movie. Just ask the critics, most of whom say the film effectively captures the essence of the series and delivers pretty much exactly what fans are looking forward to. It likely won't be as engaging for the uninitiated, but even they may be won over by its charms.
---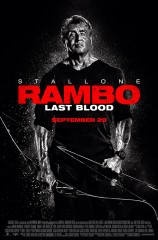 John Rambo's introduction to the world back in 1982 was titled First Blood, so it's fitting — a little too on the nose, even — that this week's entry in the franchise, the fifth and presumably final installment, is called Rambo: Last Blood. What, precisely, is it that gets Rambo's last blood boiling, you may ask? How about the kidnapping of his beloved sort-of "niece," with whom he's been running a family ranch in Arizona, by a Mexican drug cartel intent on trafficking her as a sex slave. While the first film in the series is highly regarded, none of the subsequent films has earned higher than 41% on the Tomatometer, which puts Last Blood on par with the rest of the sequels. That's probably no surprise to anyone, and depending on whether or not you're a fan of the vigilante anti-hero's ultraviolent tactics, this one is either going to be right up your alley or another Rambo movie to avoid.
---
Also Opening This Week In Limited Release
---
Like this? Subscribe to our newsletter and get more features, news, and guides in your inbox every week.