(Photo by New Line Cinema courtesy Everett Collection)
All Teenage Mutant Ninja Turtles Movies Ranked
Cowabunga! We're ranking the Teenage Mutant Ninja Turtles movies, starting with the original! The story of Leonardo, Donatello, Raphael, Michelangelo, and their sensei Splinter was a hit back in 1990, as audiences were drawn to the movie's relatively gritty and realistic ninjitsu-practicing half-shelled heroes, in line with the Kevin Eastman and Peter Laird comic book. One year after, at the height of Turtle mania, came sequel Secret of the Ooze, which replaced April O'Neil with a new actress, brought back Shredder, and went to great lengths to tone down the weapon-based violence. One more sequel in 1993 sent the Turtles back in time, a box office under-performer that closed the book on the original movie trilogy.
But the franchise stuck around, through video games, comics, action figures, and numerous television series. Seems like there's always a market for brash, active reptiles for young people to latch onto. This has led to film revivals throughout the years, including an animated film in 2007, and a Michael Bay-produced reboot in 2014. As the franchise celebrates over 35 years of unlikely and phenomenal success, we're ranking all the Teenage Mutant Ninja Turtles movies by Tomatometer!
#7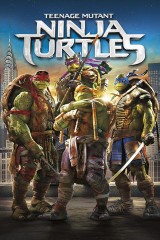 Critics Consensus:
Neither entertaining enough to recommend nor remarkably awful,
Teenage Mutant Ninja Turtles
may bear the distinction of being the dullest movie ever made about talking bipedal reptiles.
Synopsis:
Spawned from a lab experiment gone awry, teenage terrapins Leonardo, Michelangelo, Donatello and Raphael live in the sewers beneath New...
[More]
#6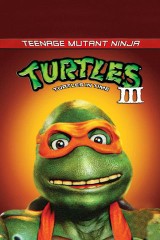 Critics Consensus:
It's a case of one sequel too many for the heroes in a half shell, with a tired time-travel plot gimmick failing to save the franchise from rapidly diminishing returns.
Synopsis:
Reporter April O'Neil (Paige Turco) purchases an ancient Japanese scepter that can cause those simultaneously holding it in different centuries...
[More]
#5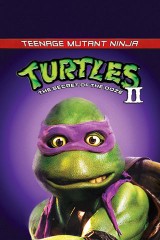 Critics Consensus:
Not only is the movie's juvenile dialogue unbearable for adults, but the turtles' dopey and casual attitude towards physical violence makes them poor kids' role models.
Synopsis:
The Teenage Mutant Ninja Turtles (Mark Caso, Michelan Sisti, Leif Tilden, Kenn Troum) again battle their archenemy, the rogue ninja...
[More]
#4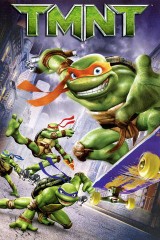 Critics Consensus:
TMNT's
art direction is splendid, but the plot is non-existent and the dialogue lacks the irony and goofy wit of the earlier
Ninja Turtles
movies.
Synopsis:
Splinter, the rat sensei, senses something amiss in New York City. His disciples, Leonardo, Donatello, Raphael and Michelangelo have grown...
[More]
#3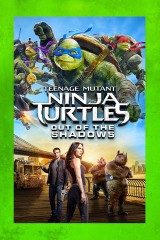 Critics Consensus:
Teenage Mutant Ninja Turtles: Out of the Shadows
is a slight improvement over its predecessor, but still lacks the wit or anarchic energy of the comics that birthed the franchise.
Synopsis:
The turtles face a new challenge when Shredder escapes from custody and joins forces with Baxter Stockman, a mad scientist...
[More]
#2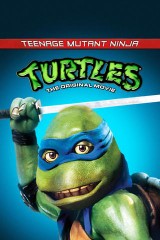 Critics Consensus:
Teenage Mutant Ninja Turtles is exactly as advertised: one-liners, brawls, and general silliness. Good for the young at heart, irritating for everyone else.
Synopsis:
In New York, mysterious radioactive ooze has mutated four sewer turtles into talking, upright-walking, crime-fighting ninjas. The intrepid heroes --...
[More]
#1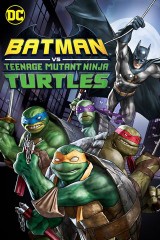 Critics Consensus:
No consensus yet.
Synopsis:
Batman and his allies team up with the turtles to battle Shredder, Ra's Al Ghul, and The League of Assassins....
[More]