---
Fan Favorite Movies 2020
Sure, Chloé Zhao's Nomadland may be racking up all the accolades en route to a potential Best Picture win at the Academy Awards, and yes, Bad Boys for Life may have dominated the box office in 2020, but neither of those movies even cracked the top 10 in our fan poll. And while you will see a few Oscar contenders here, none of them could overtake the powerful fandom of Taylor Swift, who ensured that the documentary about their favorite pop star, Miss Americana, took home the top prize.
The post-apocalyptic fantasy adventure Love and Monsters also had a strong showing, following closely behind Miss Americana, but the rest of the titles, from Pixar's Soul to the surprise horror hit The Invisible Man to Margot Robbie's Harley Quinn joint Birds of Prey, failed to come anywhere near the top two.
The order below reflects the number of total votes cast for each movie by users in a poll that ran on RT from March 10 to April 13.
#1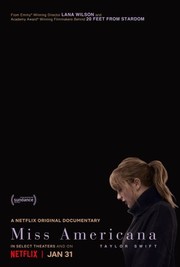 Critics Consensus:
Miss Americana provides an engaging if somewhat deliberately opaque backstage look at a pop star turned cultural phenomenon.
Synopsis:
Miss Americana is a raw and emotionally revealing look at one of the most iconic artists of our time during...
[More]
#2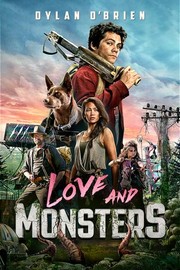 Critics Consensus:
Led by a charming star turn from Dylan O'Brien, Love and Monsters peers into the apocalypse and finds an action-adventure with surprising emotional depth.
#3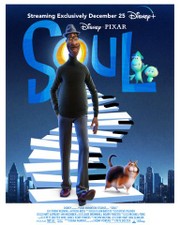 Critics Consensus:
A film as beautiful to contemplate as it is to behold, Soul proves Pixar's power to deliver outstanding all-ages entertainment remains undimmed.
Synopsis:
A music teacher who dreams of performing jazz live finally gets his chance, only to have an accident separate his...
[More]
#4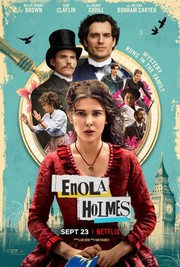 Critics Consensus:
Enola Holmes brings a breath of fresh air to Baker Street -- and leaves plenty of room for Millie Bobby Brown to put her effervescent stamp on a franchise in waiting.
Synopsis:
England, 1884 -- a world on the brink of change. On the morning of her 16th birthday, Enola Holmes (Millie...
[More]
#5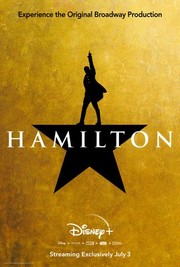 Critics Consensus:
Look around, look around at how beautifully Hamilton shines beyond Broadway - and at how marvelously Thomas Kail captures the stage show's infectious energy.
Synopsis:
An unforgettable cinematic stage performance, the filmed version of the original Broadway production of "Hamilton" combines the best elements of...
[More]
#6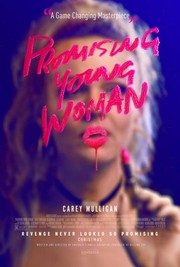 Critics Consensus:
A boldly provocative, timely thriller, Promising Young Woman is an auspicious feature debut for writer-director Emerald Fennell -- and a career highlight for Carey Mulligan.
Synopsis:
Everyone said Cassie (Carey Mulligan) was a promising young woman... until a tragic event abruptly derailed her future. Now she's...
[More]
#7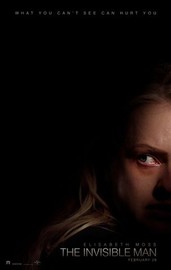 Critics Consensus:
Smart, well-acted, and above all scary, The Invisible Man proves that sometimes, the classic source material for a fresh reboot can be hiding in plain sight.
Synopsis:
Trapped in a violent, controlling relationship with a wealthy and brilliant scientist, Cecilia Kass (Moss) escapes in the dead of...
[More]
#8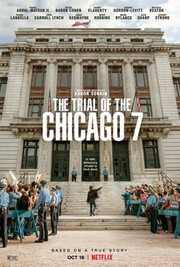 Critics Consensus:
An actors' showcase enlivened by its topical fact-based story, The Trial of the Chicago 7 plays squarely -- and compellingly -- to Aaron Sorkin's strengths.
Synopsis:
What was intended to be a peaceful protest at the 1968 Democratic National Convention turned into a violent clash with...
[More]
#9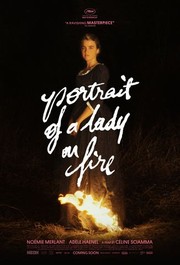 Critics Consensus:
A singularly rich period piece, Portrait of a Lady on Fire finds stirring, thought-provoking drama within a powerfully acted romance.
Synopsis:
France, 1760. Marianne is commissioned to paint the wedding portrait of Héloïse, a young woman who has just left the...
[More]
#10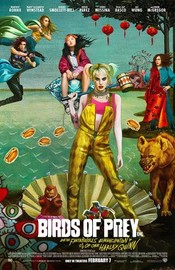 Critics Consensus:
With a fresh perspective, some new friends, and loads of fast-paced action, Birds of Prey captures the colorfully anarchic spirit of Margot Robbie's Harley Quinn.
Synopsis:
You ever hear the one about the cop, the songbird, the psycho and the mafia princess? "Birds of Prey (And...
[More]