---
Best-Reviewed TV Movies 2020
It's a confusing time to be a TV movie, sharing the at-home spotlight with big-budget would-be blockbusters or awards-bait independent films that debuted on streaming or VOD while most movie theaters were dark. Hello, Soul and Ma Rainey's Black Bottom. We see you, Minari and Sound of Metal. All of those show up in the "Best Movies" category of our Golden Tomato Awards. The TV Movies category may as well be called the HBO Category this year, because aside from Showtime's The Go-Go's, every film is from the cable network, starting with powerful documentary, Welcome to Chechnya, which documents the detention, torture, and execution of LGBTQ Chechens under Ramzan Kadyrov's leadership. HBO drama Bad Education, based on a true story and starring Hugh Jackman and Allison Janney, follows in the No. 2 spot.
The order of the rank below reflects the Adjusted Score as of December 31, 2020. Scores might change over time.
#1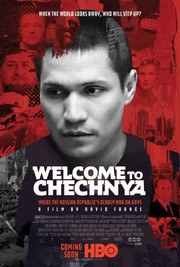 Critics Consensus:
An illuminating and urgent call to action, Welcome to Chechnya portrays the horrors of the mass persecution of the LGBTQ+ community in the Chechen Republic with tenacity and tenderness.
Synopsis:
This searing investigative work shadows a group of activists risking unimaginable peril to confront the ongoing anti-LGBTQ pogrom raging in...
[More]
#2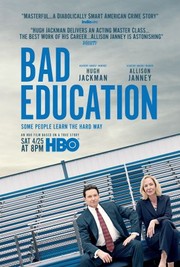 Critics Consensus:
Anchored by an outstanding Hugh Jackman, Bad Education finds absurd laughs -- and a worthy message -- in the aftermath of a real-life scandal.
Synopsis:
Inspired by true events, BAD EDUCATION follows Frank Tassone (Hugh Jackman) and Pam Gluckin (Allison Janney) who reign over a...
[More]
#3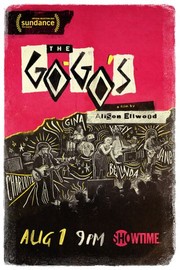 Critics Consensus:
Emulating the spirit of punk in form and function, The Go-Go's is a raucous celebration of the pioneering band and a stylistic knockout that will blow viewers' hair back.
Synopsis:
As the first multi-platinum-selling, all-female band to play their own instruments, write their own songs and soar to No. 1...
[More]
#4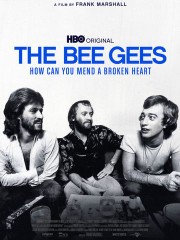 Critics Consensus:
Blessed with the Bee Gees' discography and director Frank Marshall's concise thesis, How Can You Mend a Broken Heart is a poignant documentary that persuasively argues the trio's importance in music history.
Synopsis:
A profile of the Bee Gees charts the pop music trio's meteoric rise as they rode the highs of fame...
[More]
#5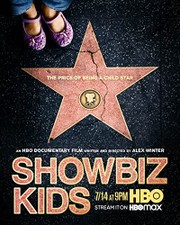 Critics Consensus:
Both a celebration of child actors and a cautionary tale about the profession, Showbiz Kids offers a revelatory perspective on the pitfalls and rewards of Hollywood stardom.
Synopsis:
SHOWBIZ KIDS offers an unvarnished look at the high risk, high reward business of working as a child actor in...
[More]