---
Best Thriller Movies 2021
A good thriller offers gripping mystery and edge-of-your-seat tension, and the movies featured here prove that thrills come in all sizes. Boiling Point demonstrates just how tense things can get in a kitchen, while Riders of Justice features the classic hunt for revenge with darkly comedic twist. At the top of this list, Azor is an uncommonly patient thriller that critics say gets better with multiple viewings.
The order reflects Tomatometer scores (as of December 31, 2021) after adjustment from our ranking formula, which compensates for variation in the number of reviews when comparing movies or TV shows.
#1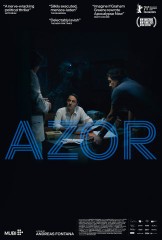 Critics Consensus:
An uncommonly patient thriller,
Azor
elegantly slips the viewer into its cool grasp and never lets go.
Synopsis:
Argentina, the late 1970s. Private banker Yvan (Fabrizio Rongione) arrives from Geneva with his wife Ines (Stéphanie Cléau) to replace...
[More]
#2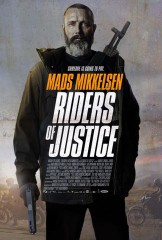 Critics Consensus:
A darkly humorous revenge thriller with satisfying depth and a dash of savory quirk,
Riders of Justice
makes another compelling case for Mads Mikkelsen as an all-purpose leading man.
Synopsis:
RIDERS OF JUSTICE follows recently-deployed Markus (Mads Mikkelsen), who is forced to return home to care for his teenage daughter...
[More]
#3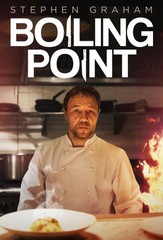 Critics Consensus:
Gripping from start to finish,
Boiling Point
uses its bold formal approach to support a thrilling tightrope of a tale.
Synopsis:
On the busiest night of the year at one of the hottest restaurants in London, charismatic, commanding head chef Andy...
[More]
#4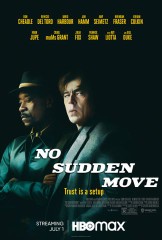 Critics Consensus:
While it may not be on par with his best crime capers,
No Sudden Move
finds Soderbergh on entertainingly familiar ground -- and making the most of an excellent cast.
Synopsis:
Set in 1954 Detroit, NO SUDDEN MOVE centers on a group of small-time criminals who are hired to steal what...
[More]
#5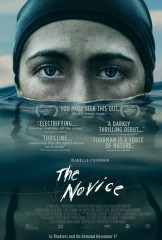 Critics Consensus:
A remarkable first feature for writer-director Lauren Hadaway,
The Novice
paints a thrilling -- and disturbing -- portrait of obsession.
Synopsis:
Isabelle Fuhrman (Orphan) plays Alex Dall, a queer college freshman who joins her university's rowing team and undertakes an obsessive...
[More]
#6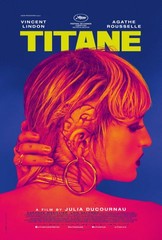 Critics Consensus:
Thrillingly provocative and original,
Titane
reaffirms writer-director Julia Ducournau's delightfully disturbing vision.
Synopsis:
Titane: A metal highly resistant to heat and corrosion, with high tensile strength alloys, often used in medical prostheses due...
[More]
#7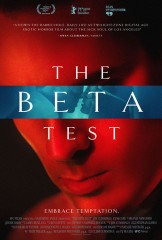 Critics Consensus:
A darkly amusing thriller that discomfits as it entertains,
The Beta Test
satirizes Hollywood with savage flair.
Synopsis:
A married Hollywood agent receives a mysterious letter for an anonymous sexual encounter and becomes ensnared in a sinister world...
[More]
#8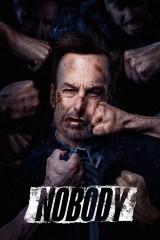 Critics Consensus:
Nobody
doesn't break any new ground for the genre, but this viscerally violent thriller smashes, shatters, and destroys plenty of other things -- all while proving Bob Odenkirk has what it takes to be an action star.
Synopsis:
Emmy winner Bob Odenkirk (Better Call Saul, The Post, Nebraska) stars as Hutch Mansell, an underestimated and overlooked dad and...
[More]
#9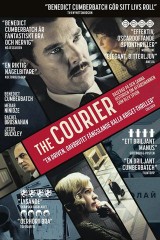 Critics Consensus:
The Courier
delivers a rousingly effective old-school spy adventure elevated by a thrilling fact-based story and Benedict Cumberbatch's nervy central performance.
Synopsis:
THE COURIER is a true-life spy thriller, the story of an unassuming British businessman Greville Wynne (Benedict Cumberbatch) recruited into...
[More]
#10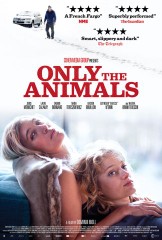 Critics Consensus:
Deft direction and an expertly assembled ensemble further elevate
Only the Animals
' intelligent, absorbing mystery.
Synopsis:
Following the disappearance of the glamorous and secretive Evelyne Ducat (Valeria Bruni Tedeschi) during a blizzard in the highlands of...
[More]