---
Best Sci-Fi & Fantasy Movies 2021
An ethereal Arthurian tale (say that five times fast) with Dev Patel as the brave (maybe), gallant (on occasion), and sexy (all day, every day) knight in shining armor is the critics' pick for the best in this category. Dune more than carried the sci-fi mantle, supported by the likes of Lapsis, Mandibles, and Fried Barry, which offered cultural spins on many modern themes. Be sure not to miss Edson Oda's incredible directorial debut Nine Days, however, which follows a man as he interviews five unborn souls looking to pick the one that should be given existence.
The order reflects Tomatometer scores (as of December 31, 2021) after adjustment from our ranking formula, which compensates for variation in the number of reviews when comparing movies or TV shows.
#1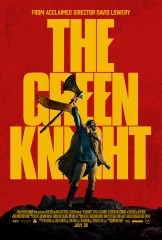 Critics Consensus:
The Green Knight
honors and deconstructs its source material in equal measure, producing an absorbing adventure that casts a fantastical spell.
Synopsis:
An epic fantasy adventure based on the timeless Arthurian legend, THE GREEN KNIGHT tells the story of Sir Gawain (Dev...
[More]
#2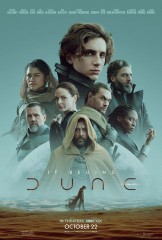 Critics Consensus:
Dune
occasionally struggles with its unwieldy source material, but those issues are largely overshadowed by the scope and ambition of this visually thrilling adaptation.
Synopsis:
Paul Atreides, a brilliant and gifted young man born into a great destiny beyond his understanding, must travel to the...
[More]
#3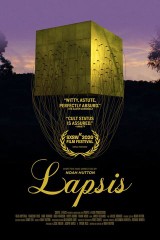 Critics Consensus:
Lapsis
binds economic anxiety to an unsettling sci-fi story set in the not-too-distant future, with smartly inventive results.
Synopsis:
In a parallel present, delivery man Ray Tincelli is struggling to support himself and his ailing younger brother. After a...
[More]
#4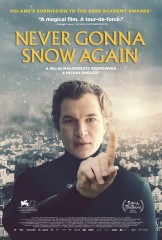 Critics Consensus:
Led by Alec Utgoff's impressive starring performance,
Never Gonna Snow Again
blends elements of sci-fi, satire, and surreal drama with an assured hand.
Synopsis:
On a gray, foggy morning outside a large Polish city, Zhenia (Alec Utgoff), a masseur from the East, enters the...
[More]
#5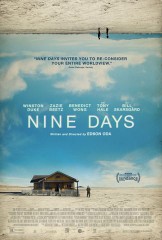 Critics Consensus:
A knockout feature directorial debut from Edson Oda,
Nine Days
is an ethereal and evocative film about the meaning of life - elevated by a phenomenal performance from Winston Duke.
Synopsis:
A man interviews five unborn souls to determine which one can be given life on Earth....
[More]
#6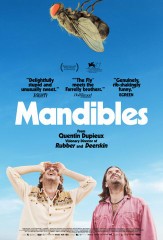 Critics Consensus:
Mandibles
finds writer-director Quentin Dupieux off on another thoroughly original flight of fancy that will captivate like-minded audiences while baffling others.
Synopsis:
When simple-minded friends Jean-Gab and Manu find a giant fly trapped in the boot of a car, they decide to...
[More]
#7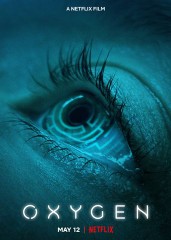 Critics Consensus:
Oxygen
gets the white-knuckle maximum out of its claustrophobic setting, with director Alexandre Aja and star Mélanie Laurent making this a must-watch thriller for sci-fi fans.
Synopsis:
Oxygen is a French survival thriller directed by Alexandre Aja. The film tells the story of a young woman (Mélanie...
[More]
#8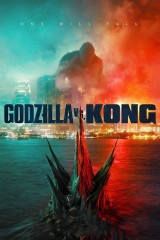 Critics Consensus:
Delivering squarely on its title,
Godzilla vs. Kong
swats away character development and human drama to deliver all the spectacle you'd expect from giant monsters slugging it out.
Synopsis:
Legends collide in "Godzilla vs. Kong" as these mythic adversaries meet in a spectacular battle for the ages, with the...
[More]
#9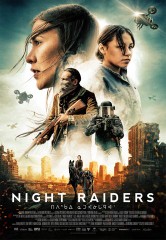 Critics Consensus:
Night Raiders
strikes grim parallels between its dystopian setting and the present, offering a disturbing reminder that the horrors of the past are often very much still with us.
Synopsis:
The year is 2043. A military occupation controls disenfranchised cities in post-war North America. Children are property of the State....
[More]
#10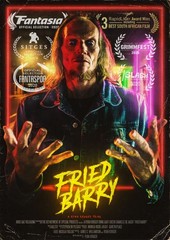 Critics Consensus:
A bizarrely memorable sci-fi/comedy hybrid,
Fried Barry
may be an acquired taste, but it certainly isn't chicken.
Synopsis:
Aliens take over the body of a drug addict and take it for a joyride through Cape Town....
[More]