---
Best-Reviewed Romance Movies 2019
Foreign-language films dominated the top end of the Romance category this year, with Gloria Bell and Long Shot the only two English-language titles piercing the top five-reviewed films in the genre. Kenyan LGBTQ romance Rafiki came out in some territories in 2018, but landed stateside in April, dazzling with its colorful depiction of a Romeo-and-Juliet–style relationship, while haunting sci-fi romance Atlantics impressed at Cannes and landed actor-turned-director Mati Diop a Directors Guild of America nomination for First-Time Feature. Transit, a sweeping love story enmeshed in the messiness of WWII Europe, was the best-reviewed romance of the year. (Note, Portrait of a Lady On Fire, which opens in the U.S. in 2020, was not eligible.)
The order of the rank below reflects the Adjusted Score as of December 31, 2019. Scores might change over time.
#1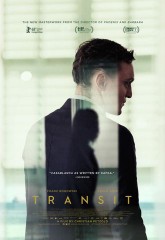 Critics Consensus:
Transit
lives up to its title with a challenging drama that captures characters - and puts the audience - in a state of flux and exerts an unsettling pull.
Synopsis:
The new masterwork from the director of Phoenix and Barbara. A film by Christian Petzold....
[More]
#2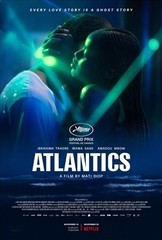 Critics Consensus:
An unpredictable supernatural drama rooted in real-world social commentary,
Atlantique
suggests a thrillingly bright future for debuting filmmaker Mati Diop.
Synopsis:
Arranged to marry a rich man, young Ada is crushed when her true love goes missing at sea during a...
[More]
#3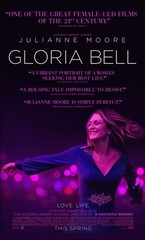 Critics Consensus:
Free of visual or narrative embellishments,
Gloria Bell
rests almost completely on Julianne Moore's performance in the title role -- and she's gloriously up to the task.
Synopsis:
A free-spirited divorcee spends her nights on the dance floor, joyfully letting loose at clubs around Los Angeles. She soon...
[More]
#4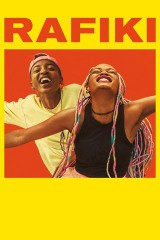 Critics Consensus:
Rafiki
tells a familiar story with bracing originality, marking director/co-writer Wanuri Kahiu as a talent to watch.
Synopsis:
Kena and Ziki live very different lives in Nairobi. Kena works in her father's shop and awaits the start of...
[More]
#5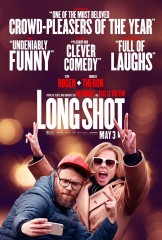 Critics Consensus:
A sharp and deceptively layered comedy that's further fueled by the odd couple chemistry of its leads, this
Long Shot
largely hits its marks.
Synopsis:
Fred Flarsky is a gifted and free-spirited journalist who has a knack for getting into trouble. Charlotte Field is one...
[More]