---
Best-Reviewed Musicals & Music Movies 2019
With the infamously furry big-budget musical event of the year clawed to death by critics and largely ignored by audiences, this category was open to a number of smaller indie takes on the genre (see Her Smell, Teen Spirit, and Wild Rose). Still, it was another big-budget musical from early in the year that did best with critics, with Elton John biopic Rocketman earning standing – floating? – ovations and lead star Taron Egerton getting plenty of buzz heading into awards season.
The order of the rank below reflects the Adjusted Score as of December 31, 2019. Scores might change over time.
#1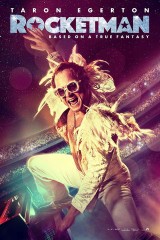 Critics Consensus:
It's going to be a long, long time before a rock biopic manages to capture the highs and lows of an artist's life like
Rocketman
.
Synopsis:
Young Reginald Dwight changes his name to Elton John and collaborates with singer-songwriter Bernie Taupin to become one of the...
[More]
#2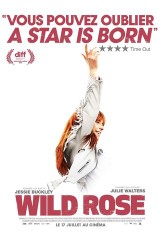 Critics Consensus:
There's no shortage of star-is-born stories, but
Wild Rose
proves they can still be thoroughly entertaining -- and marks its own transcendent moment for lead Jessie Buckley.
Synopsis:
Fresh out of prison, a Scottish woman juggles her job and two children while pursuing her dream of becoming a...
[More]
#3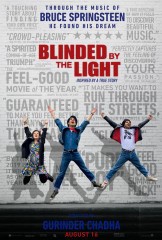 Critics Consensus:
Like a life-affirming rock anthem,
Blinded by the Light
hits familiar chords with confidence and flair, building to a conclusion that leaves audiences cheering for an encore.
Synopsis:
Javed is a Pakistani teenager who experiences racial and economic turmoil while living in Luton, England, in 1987. He writes...
[More]
#4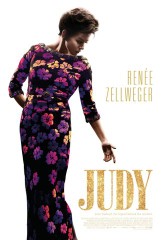 Critics Consensus:
Led by a deeply committed performance from Renée Zellweger,
Judy
captures the waning days of a beloved performer with clear-eyed compassion.
Synopsis:
Thirty years after starring in "The Wizard of Oz," beloved actress and singer Judy Garland arrives in London to perform...
[More]
#5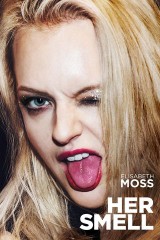 Critics Consensus:
Held together by a gripping lead performance from Elisabeth Moss,
Her Smell
is challenging and admittedly uneven, but ultimately worth the effort.
Synopsis:
Becky Something is a talented but self-destructive musician who seems determined to alienate everyone around her -- even at the...
[More]