---
Fan Favorite Movies 2019
It'd actually be weird if Endgame had not won this category. A 90% Audience Score? A $2.8 billion box office haul? The biggest movie of all-time? And yet, you voters let it lose to The Death of Dick Long?! But, no, that'd be another timeline, maybe one where Thanos gets away with it, and half the shawarma in the universe is wiped from existence. This is our timeline, where Avengers are winners: They win at beating the bad guys, they win at making preposterous time-travel plots work like gangbusters, and they win at assuring audiences that the 21-movie buildup was worth the hype. There was never a movie event quite as massive as Avengers: Endgame, and there may never be again. Of course, audiences showed up to buy tickets to ensure it'd be the biggest movie ever. But the ways people continue to support the movie – in debate, at conventions, and at polls like these long after the movie has closed, where the movie beat out Parasite by almost 1,000 votes – broadcast how a story that started with a guy in a cave with a box of scraps continues to resonate all over.
The order below reflects the number of total votes cast for each TV show by users in a poll that ran on RT from January 9 to February 16.
#1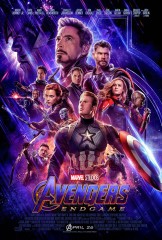 Critics Consensus:
Exciting, entertaining, and emotionally impactful,
Avengers: Endgame
does whatever it takes to deliver a satisfying finale to Marvel's epic Infinity Saga.
Synopsis:
The remaining Avengers -- Thor, Black Widow, Captain America and Bruce Banner -- must figure out a way to bring...
[More]
#2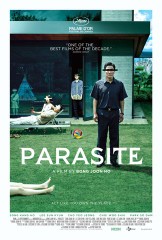 Critics Consensus:
An urgent, brilliantly layered look at timely social themes,
Parasite
finds writer-director Bong Joon Ho in near-total command of his craft.
Synopsis:
Greed and class discrimination threaten the newly formed symbiotic relationship between the wealthy Park family and the destitute Kim clan....
[More]
#3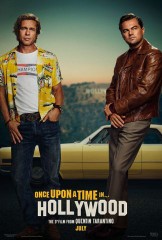 Critics Consensus:
Thrillingly unrestrained yet solidly crafted,
Once Upon a Time in Hollywood
tempers Tarantino's provocative impulses with the clarity of a mature filmmaker's vision.
Synopsis:
Actor Rick Dalton and his longtime stunt double struggle to find work in a Hollywood they don't recognize anymore. Rick...
[More]
#4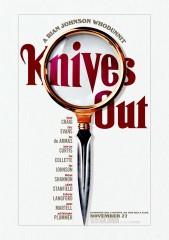 Critics Consensus:
Knives Out
sharpens old murder-mystery tropes with a keenly assembled suspense outing that makes brilliant use of writer-director Rian Johnson's stellar ensemble.
Synopsis:
The circumstances surrounding the death of crime novelist Harlan Thrombey are mysterious, but there's one thing that renowned Detective Benoit...
[More]
#5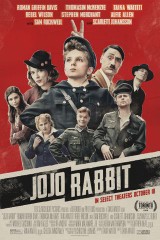 Critics Consensus:
Jojo Rabbit
's blend of irreverent humor and serious ideas definitely won't be to everyone's taste -- but either way, this anti-hate satire is audacious to a fault.
Synopsis:
Jojo is a lonely German boy who discovers that his single mother is hiding a Jewish girl in their attic....
[More]
#6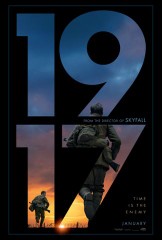 Critics Consensus:
Hard-hitting, immersive, and an impressive technical achievement,
1917
captures the trench warfare of World War I with raw, startling immediacy.
Synopsis:
Two British soldiers receive seemingly impossible orders during World War I. In a race against time, they must cross into...
[More]
#7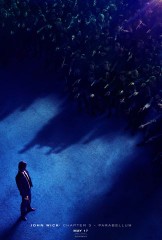 Critics Consensus:
John Wick: Chapter 3 - Parabellum
reloads for another hard-hitting round of the brilliantly choreographed, over-the-top action that fans of the franchise demand.
Synopsis:
Stripped of the High Table's protective services, legendary hit man John Wick must fight his way through the streets of...
[More]
#8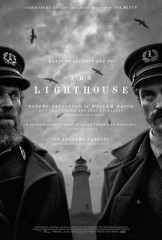 Critics Consensus:
A gripping story brilliantly filmed and led by a pair of powerhouse performances,
The Lighthouse
further establishes Robert Eggers as a filmmaker of exceptional talent.
Synopsis:
Two lighthouse keepers try to maintain their sanity while living on a remote and mysterious New England island in the...
[More]
#9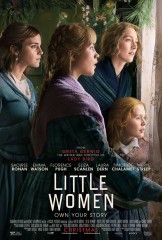 Critics Consensus:
With a stellar cast and a smart, sensitive retelling of its classic source material, Greta Gerwig's
Little Women
proves some stories truly are timeless.
Synopsis:
In the years after the Civil War, Jo March and her two sisters return home when shy sister Beth develops...
[More]
#10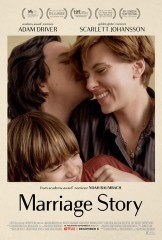 Critics Consensus:
Observing a splintering union with compassion and expansive grace, the powerfully acted
Marriage Story
ranks among writer-director Noah Baumbach's best works.
Synopsis:
A stage director and his actor wife struggle through a grueling divorce that pushes them to their limits....
[More]