---
Best-Reviewed Sci-Fi/Fantasy Movies 2019
Writer-director James Gray turned his contemplative eye to outer space for his latest film, Ad Astra, and earned top honors as the best-reviewed sci-fi/fantasy movie in 2019, even as films like Clair Denis' contemplative space drama High Life and the charming, eccentric Portugese film Diamantino gave it a run for its money in a particularly existential year for the category. Meanwhile, we also got two exciting new takes on traditional superhero fare in Freaks and Fast Color, proving there's more to the genre than capes and explosions.
The order of the rank below reflects the Adjusted Score as of December 31, 2019. Scores might change over time.
#1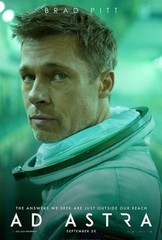 Critics Consensus:
Ad Astra
takes a visually thrilling journey through the vast reaches of space while charting an ambitious course for the heart of the bond between parent and child.
Synopsis:
Thirty years ago, Clifford McBride led a voyage into deep space, but the ship and crew were never heard from...
[More]
#2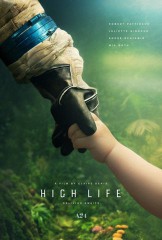 Critics Consensus:
High Life
is as visually arresting as it is challenging, confounding, and ultimately rewarding - which is to say it's everything film fans expect from director Claire Denis.
Synopsis:
Monte and his baby daughter are the last survivors of a damned and dangerous mission to the outer reaches of...
[More]
#3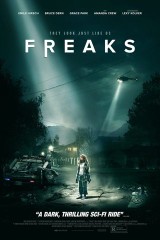 Critics Consensus:
Stocked with solid performances,
Freaks
is a clever sci-fi/horror hybrid that suggests a bright future for co-writers/co-directors Zach Lipovsky and Adam Stein.
Synopsis:
Kept locked inside the house by her father, 7-year-old Chloe lives in fear and fascination of the outside world. It's...
[More]
#4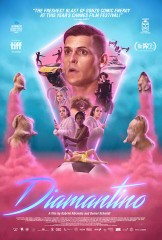 Critics Consensus:
Diamantino
casts a singularly surreal eye on an ambitious array of subjects, emerging with a cinematic experience as inscrutable as it is unforgettable.
Synopsis:
When Portuguese soccer hunk Diamantino blows it in the World Cup finals, he goes from superstar to laughingstock overnight. His...
[More]
#5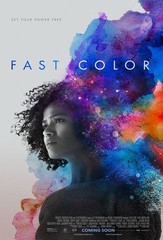 Critics Consensus:
A grounded superhero story with more on its mind than punching bad guys,
Fast Color
leaps over uneven execution with a singular Gugu Mbatha-Raw performance.
Synopsis:
Hunted by mysterious forces, a young woman who has supernatural abilities must go on the run when her powers are...
[More]